ASSESSMENTS
Argentine Elections Could Narrow Brazil's Mercosur Reform Path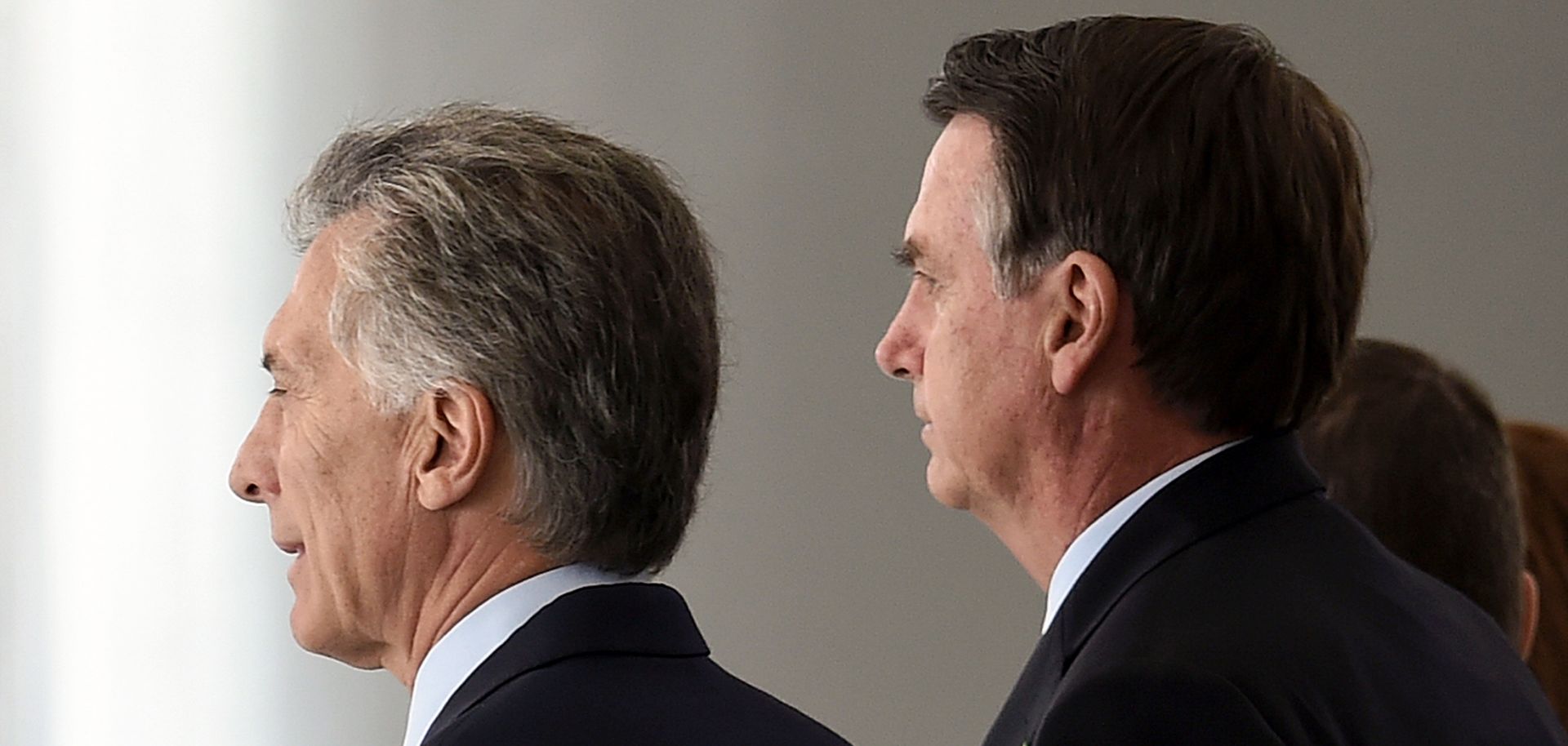 (EVARISTO SA/AFP/Getty Images)
Highlights
Brazilian President Jair Bolsonaro's push to reform the trade policy of the Common Market of the South (Mercosur) risks collapsing without the support of Argentina.
Bolsonaro will thus continue to press Argentina to accept his proposed changes, which include reducing tariffs and allowing member states to negotiate and sign trade deals individually.
However, if negotiations drag past Argentina's next presidential election in October, Bolsonaro risks facing a new leftist government that could stall his reform push.
Bolsonaro also faces an increasingly hostile political landscape at home that will limit his ability to withdraw from the bloc altogether, which could force Brazil's government to ultimately reduce its proposed reforms.