ASSESSMENTS
Europe's Agriculture Sector Faces More Competition in the Future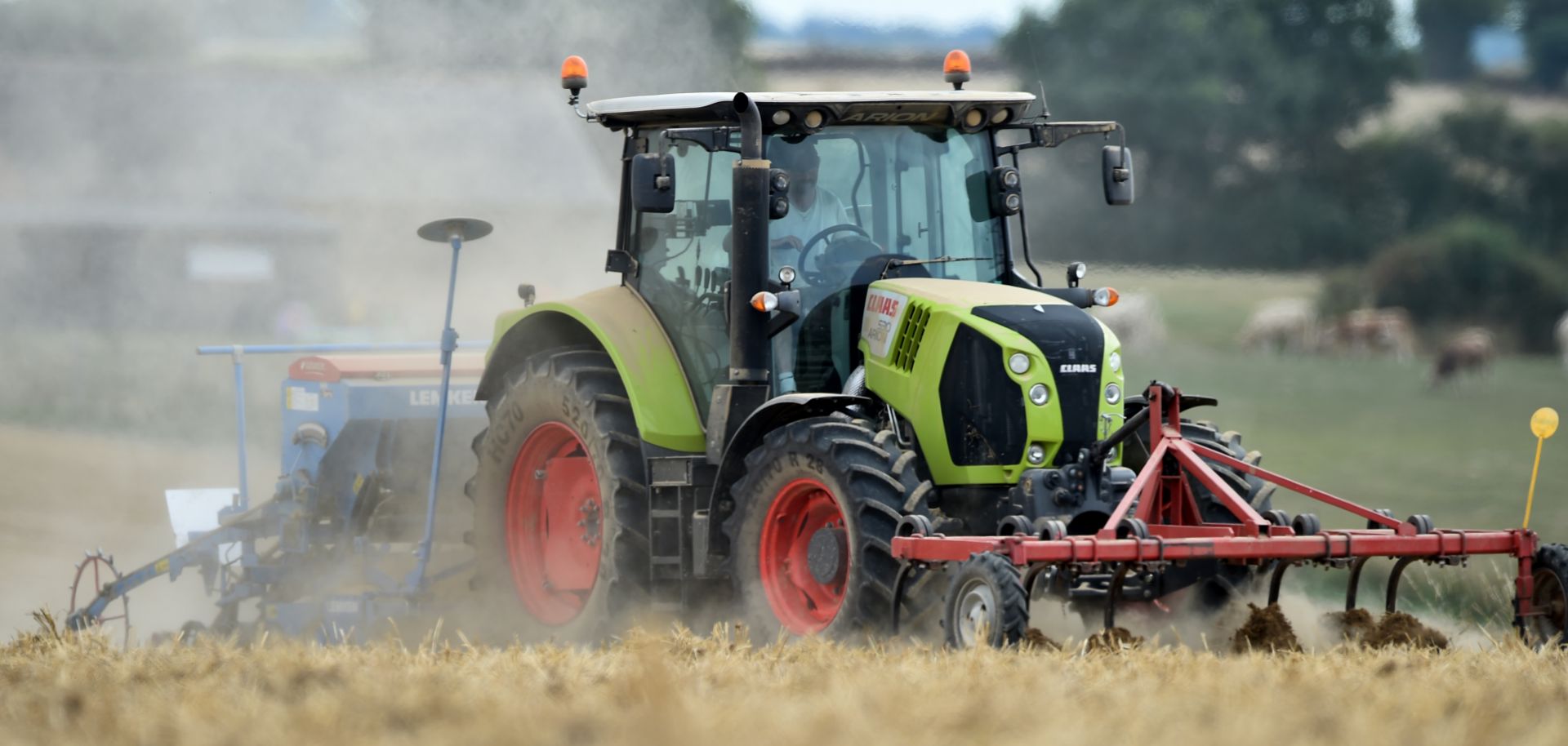 (JEAN-FRANCOIS MONIER/AFP/Getty Images)
Highlights
Agricultural lobbies have historically been very active in Europe, often able to influence policy at the national and supranational level.
Yet the impact of European agricultural lobbies is dwindling, in no small part because of declining rural populations and the agricultural sector's declining contribution to the European Union's economy.
In the coming years, Europe is likely to continue reducing farm subsidies and to become more open to including agriculture in free trade negotiations.
This will force farmers to adapt to a more competitive environment.