COLUMNS
For Germany and the EU, a Summer Respite Nears Its End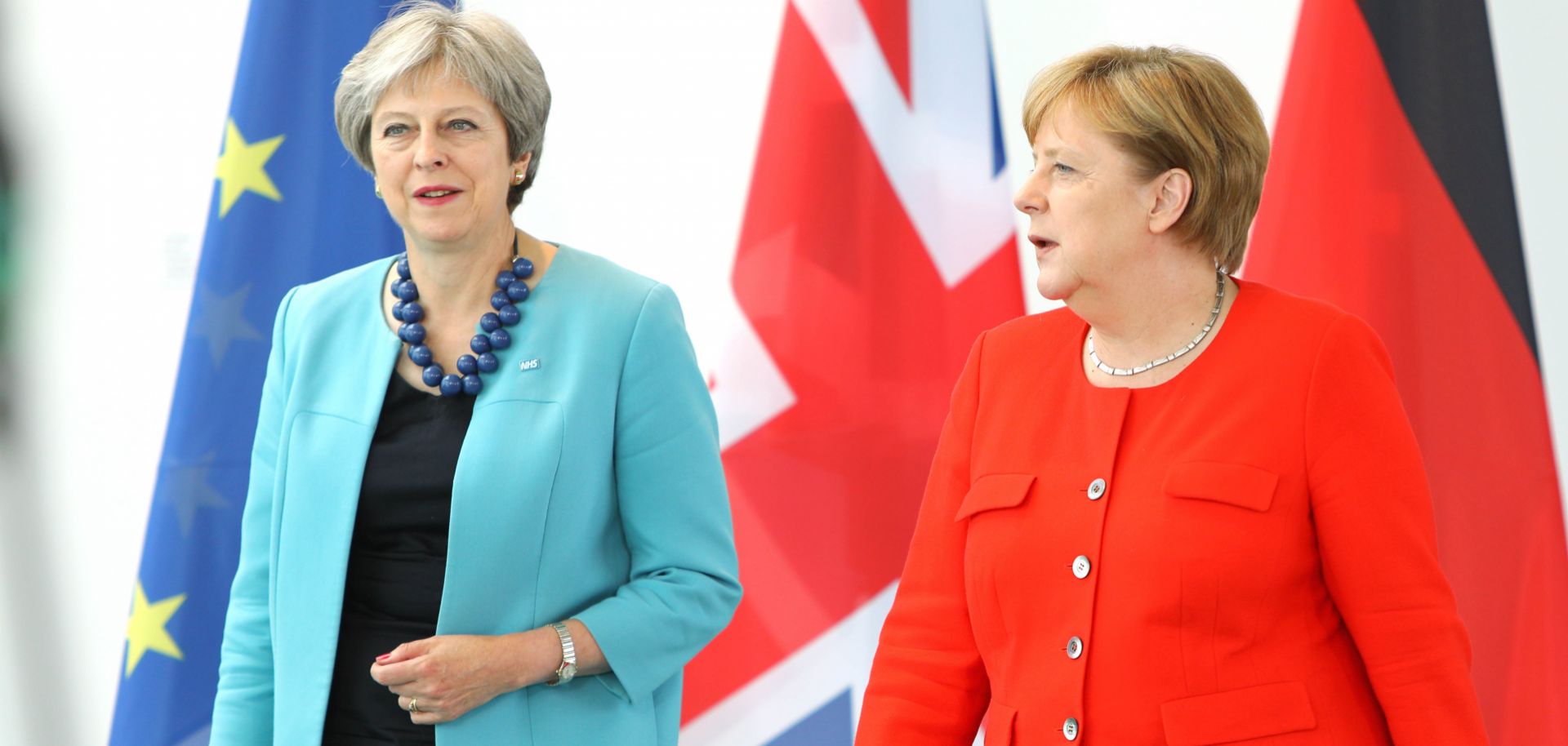 (OMER MESSINGER/AFP/Getty Images)
Highlights
A U.S. push to include agricultural products in its trade negotiations with the European Union would lead to frictions between Germany and France that would reduce the chances of a deal.
France will persist with its plans to reform the European Union, but countries in Northern Europe will present a common front to tone down or postpone many of Paris' proposals.
Italy's expansive economic reforms will raise questions about its commitment to keeping a balanced budget, which could generate volatility in the financial markets.
Politicians will replace technocrats and take control of the Brexit process, creating room for compromises between the European Union and the United Kingdom. But this could come at the price of incomplete deals that postpone solving problems.