ASSESSMENTS
Like It or Not in Iraq, U.S. Ties Are Here to Stay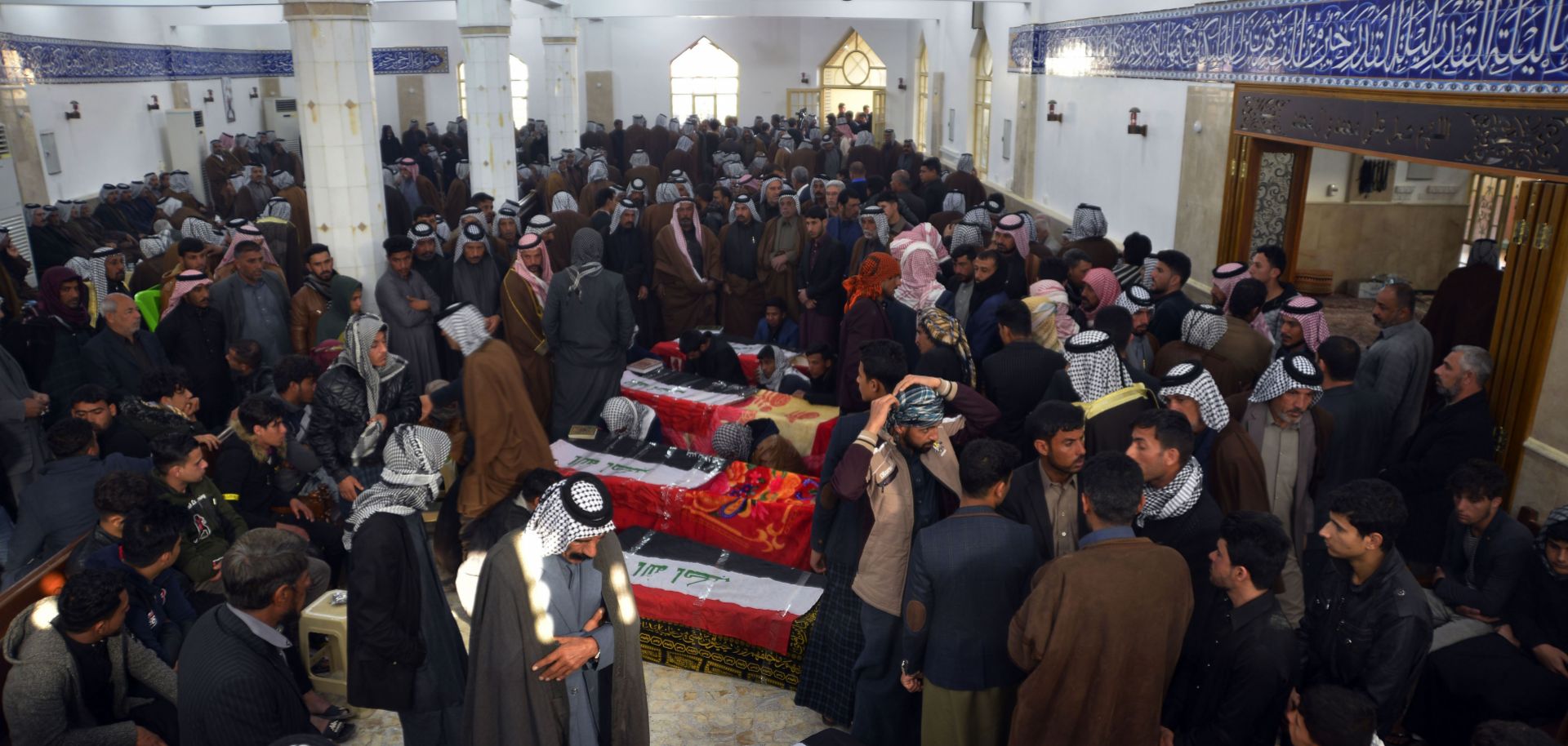 (HAIDAR HAMDANI/AFP/Getty Images)
Highlights
As the United States begins to withdraw troops from Syria, maintaining a presence in Iraq will become increasingly important to countering terrorism and Iranian influence in the region.
The economic threat of U.S. sanctions because of Baghdad's ties to Iran will continue to spark debate and fracture Iraq's dominant Shiite political elite.
Some Iraqi lawmakers have been pushing to legally expel the United States from their country, though such legislation is unlikely to pass.
Despite mounting anti-U.S. sentiment in the country, Iraq's pervasive security concerns will solidify its need to keep ties with Washington.