ASSESSMENTS
The UAE Revisits Its Foreign Policy Goals With New Tactics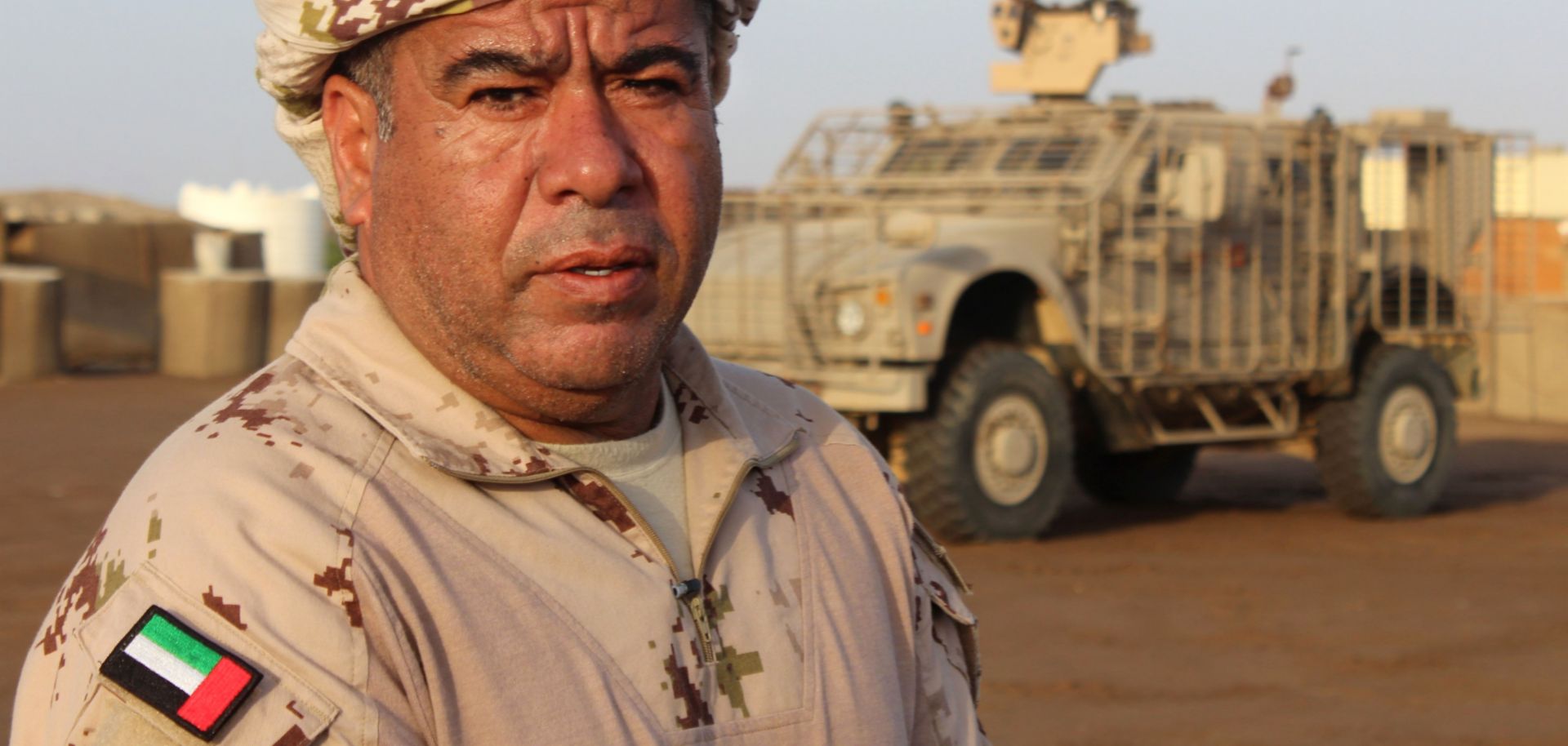 (SALEH AL-OBEIDI/AFP/Getty Images)
Highlights
The Emiratis are repositioning themselves to decrease the likelihood that their actions will trigger a general war with Iran, even as they cannot control all the other factors that could ignite such a conflict.
The country's pullback from Yemen represents an adjustment to the diplomatic, political and military risks of its intervention, but Abu Dhabi will not abandon its overall strategy to either reduce Iran's influence in Yemen or combat Sunni extremists there.
Because it is highly dependent on the Trump administration's goodwill amid Congress' hostility, the United Arab Emirates will only have a finite window of opportunity to shore up its relationship with the United States.