ASSESSMENTS
What the Chill in Russian-Armenian Relations Means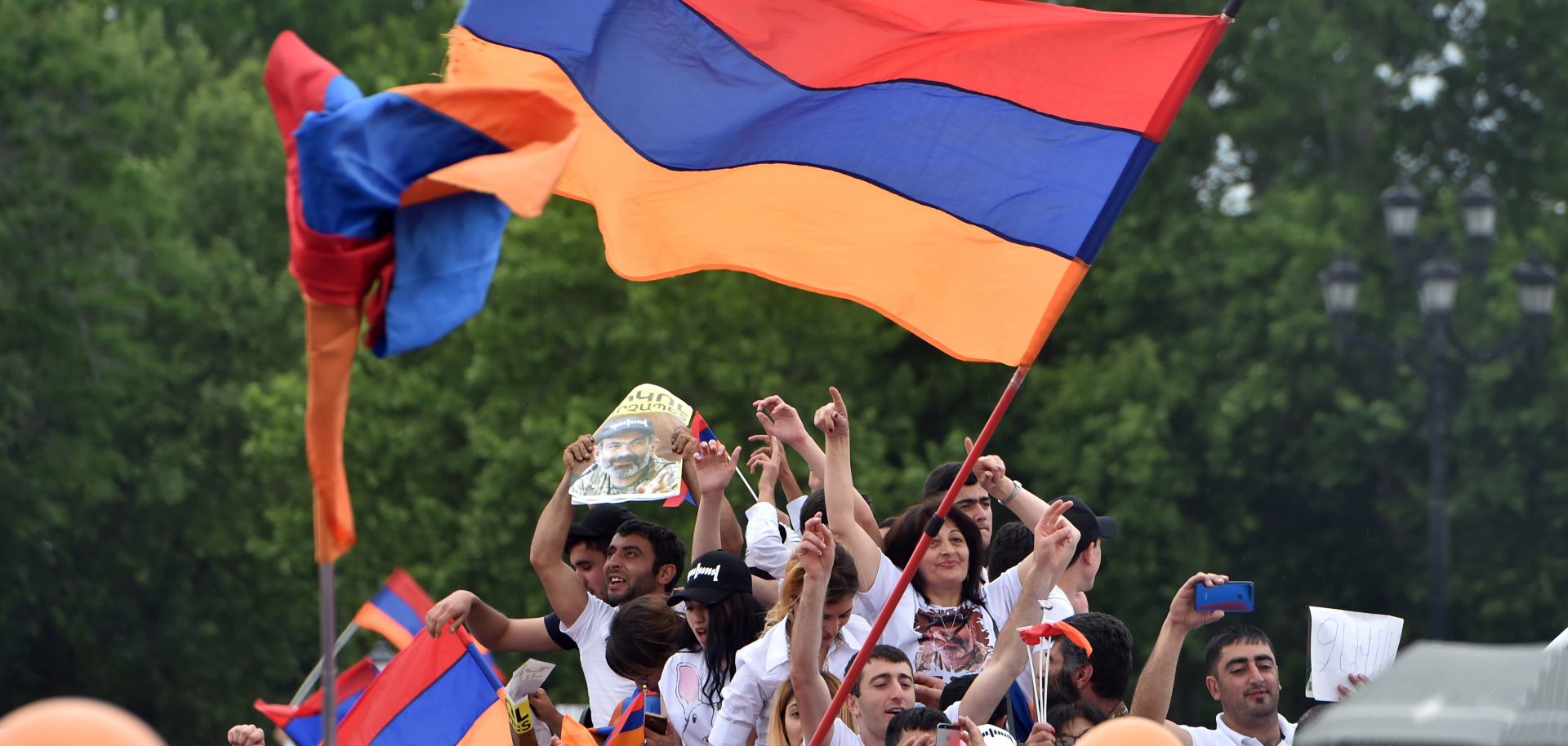 (SERGEI GAPON/AFP/Getty Images)
Highlights
Tight ties between Armenia and Russia have long been a mainstay in the Caucasus, but rising tensions between Yerevan and Moscow could significantly undermine their relationship.
The tensions especially threaten Armenia's military ties with Russia, although they could also impact natural gas flows between the countries.
If the Russian-Armenian relationship continues to fray, other powers, including the United States, Iran and Turkey, could make inroads in the Caucasus country and weaken Russia's position.
This, in turn, could force Russia to focus more on bolstering ties with one of Armenia's biggest nemeses, Azerbaijan, raising the prospect of greater instability in the region.