GLOBAL PERSPECTIVES
What Happens When You Kill the Messenger in Nicaragua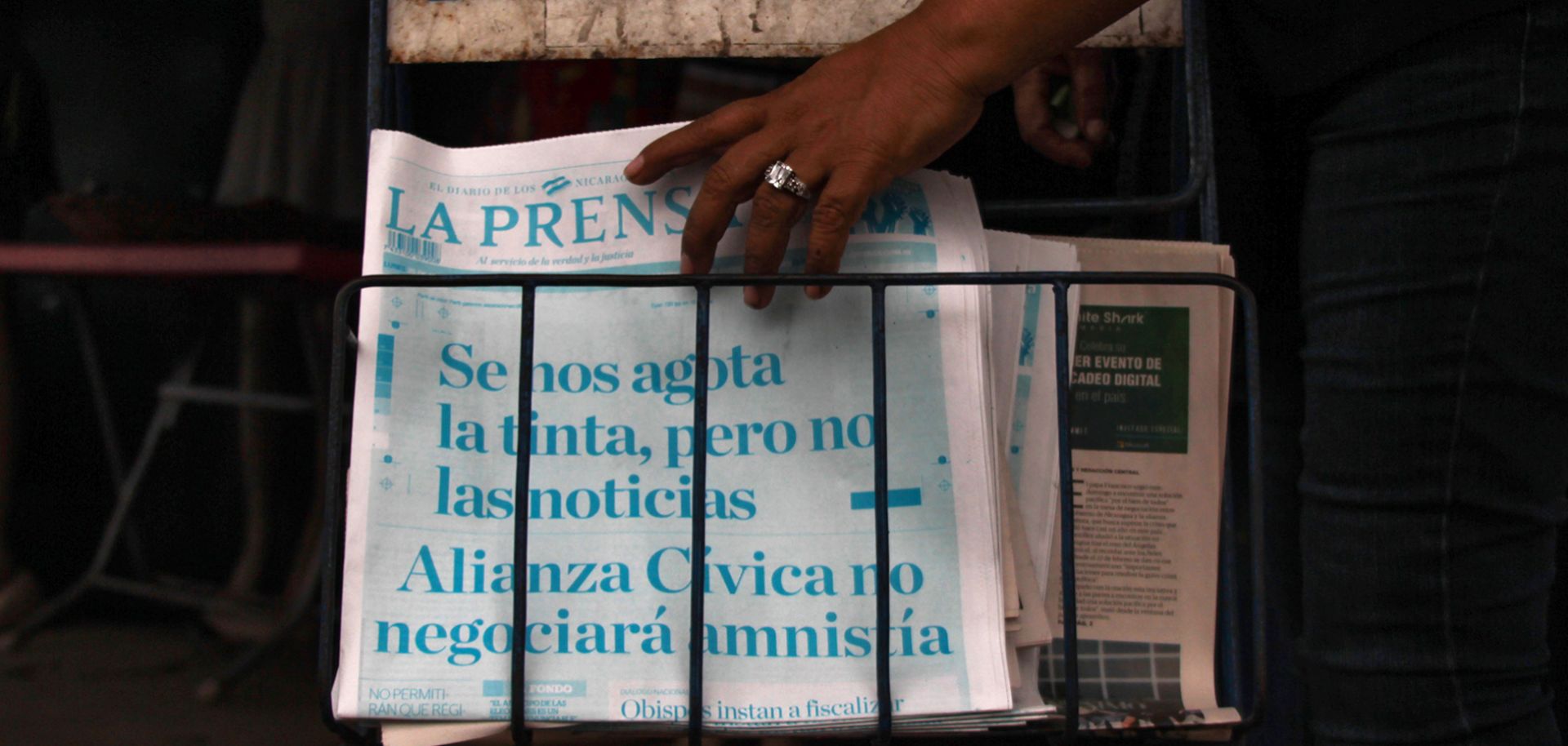 (MAYNOR VALENZUELA/AFP/Getty Images)
Highlights
In 1978, the assassination of Nicaraguan journalist Pedro Joaquin Chamorro sparked unrest that quickly led to the overthrow of the Somoza family dictatorship.
Current President Daniel Ortega, who helped lead the resistance to the Somozas, is now traveling down a similarly authoritarian road.
Like the Somozas, Ortega has particularly turned his sights on Nicaragua's press in an attempt to muzzle his most prominent critics.