ASSESSMENTS
Huawei May Be Helping Governments in Africa Boost Their Power to Spy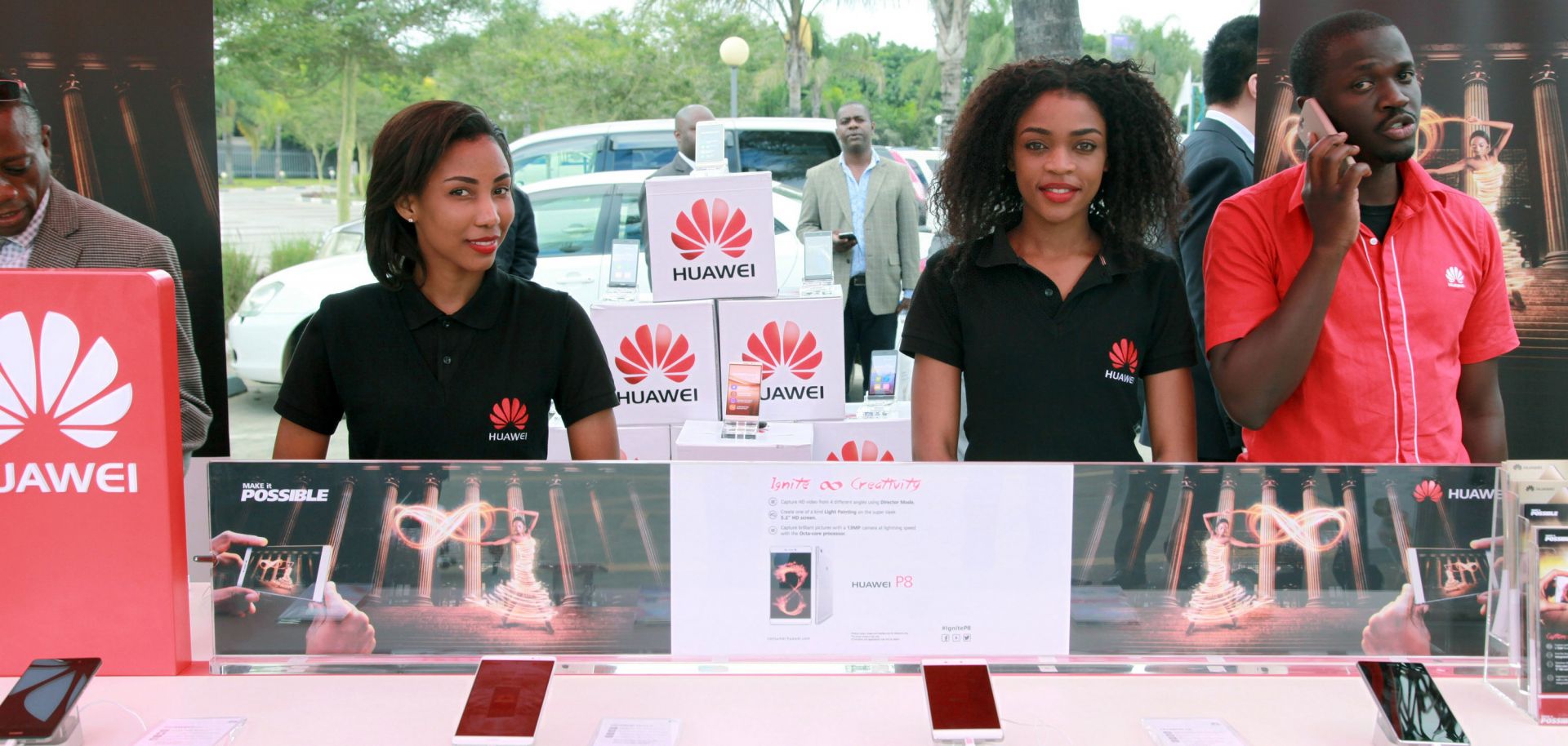 (PENG LIJUN/Xinhua via Getty Images)
Highlights
Huawei is increasing its footprint across Africa, providing countries with new technology and telecommunications equipment, most notably 4G and 5G mobile networks.
A recent U.S. newspaper investigation reported that some African governments have used its technology and engineers to spy on their political opponents, highlighting the power that can come with control over national communication networks.
Encrypted messaging services and satellite communications can help mitigate some of the risks.