GRAPHICS
After TPP, Vietnam's Quest for Trade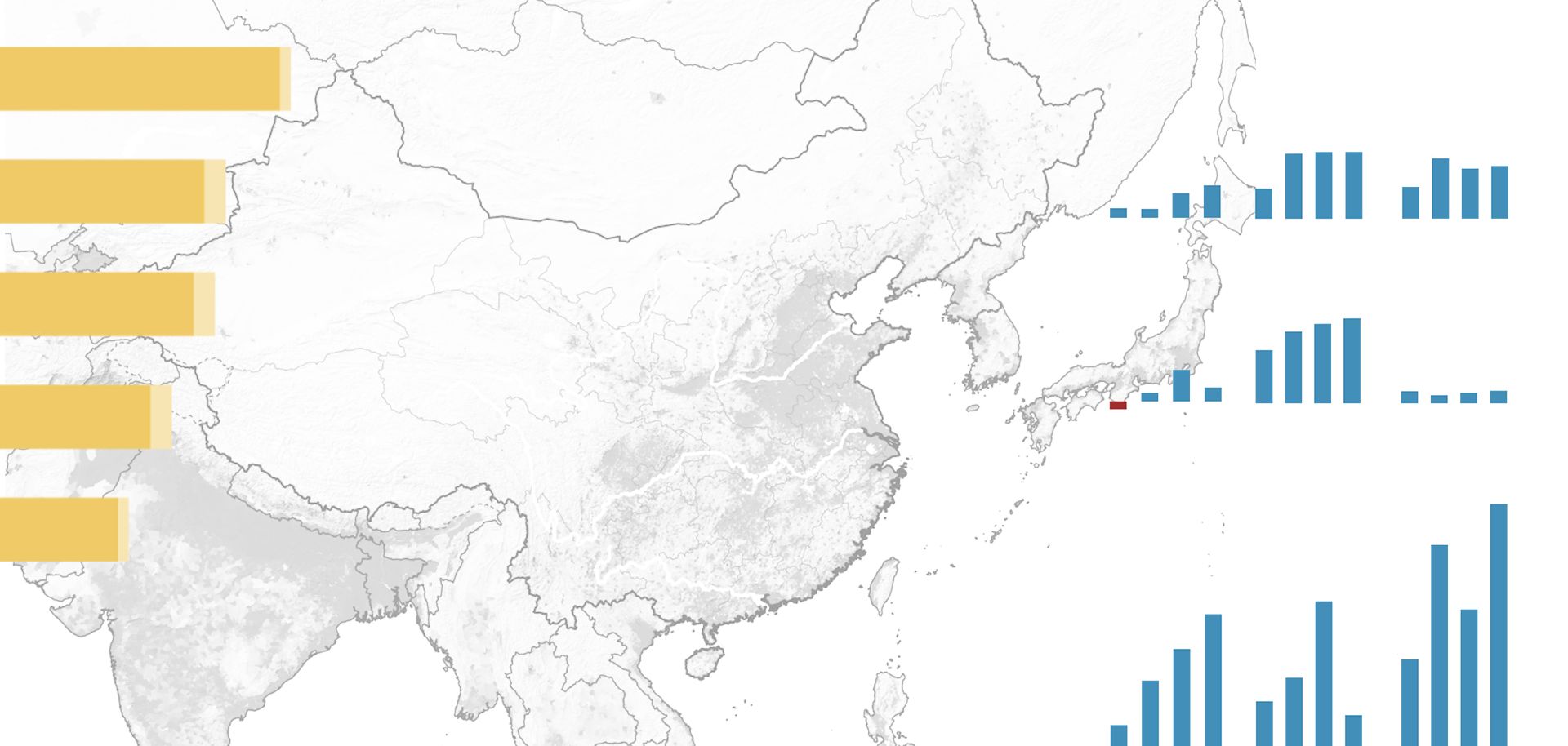 (Stratfor)
Vietnam has embarked on one of the most active quests for free trade in the Pacific Rim. From Hanoi's perspective, deals like the Trans-Pacific Partnership (TPP) are perfect for attracting foreign investment and buyers for its exports, both of which are crucial to ensuring its success amid heightened regional competition and its gradual reform of the Vietnamese economy. (Currently, inefficient state-run enterprises are responsible for much of the country's economic output.) Despite the deal's impending failure, Hanoi has pursued a fairly liberal trade agenda that has left it with a cushion of other free trade agreements to fall back on, including with the Eurasian Economic Union and European Union.
Nevertheless, the two blocs set lofty standards that would require Hanoi to undertake extensive regulatory overhauls and politically sensitive labor union reforms that could directly threaten the operations of its bloated state-owned enterprises. That the Vietnamese government is willing to do so in spite of the risks to its own position in power is a testament to its desire to seek out trade partners other than China and, by extension, limit Beijing's influence over Vietnam. But putting its plan into practice has been no easy feat. The TPP or a free trade agreement with the European Union would expand Vietnam's access to other markets and foreign partners, eventually reducing its dependence on Chinese products. However, in the short term, these deals will offer little relief.
Vietnam's deepening integration with the rest of the world has made it vulnerable to volatility in global markets while squeezing its domestic manufacturers as well. After years of generous foreign investment, investor pledges have tapered off in recent months, a sign of the challenges to come for Vietnamese exports in the wake of the TPP's demise. Meanwhile, growing protectionism in the United States and European Union — Vietnam's largest export markets — bode ill for its economic prospects. The timing of those developments could not be worse for Hanoi, which is in the midst of a painful effort to restructure its economy that could put pressure on some of Vietnam's most important industries, including agriculture, steel and electronic components.
The country's manufacturing supply chains, moreover, are far from complete. Vietnam must import many of the raw materials it uses to generate its exports. Without a long-term strategy to develop these industries and boost its productivity, Vietnam is vulnerable to external disruptions to its supplies. All of these issues have been aggravated by Vietnam's persistent macroeconomic problems, including its fragile banking system, an excessive number of non-performing loans, underdeveloped regulations and lagging public enterprise reforms, as well as continued volatility in global commodity prices and financial markets. Facing such difficulties, Hanoi will continue its subtle pursuits to keep its options in the region open.
Connected Content
---