GRAPHICS
Air Defense Identification Zones in the East China Sea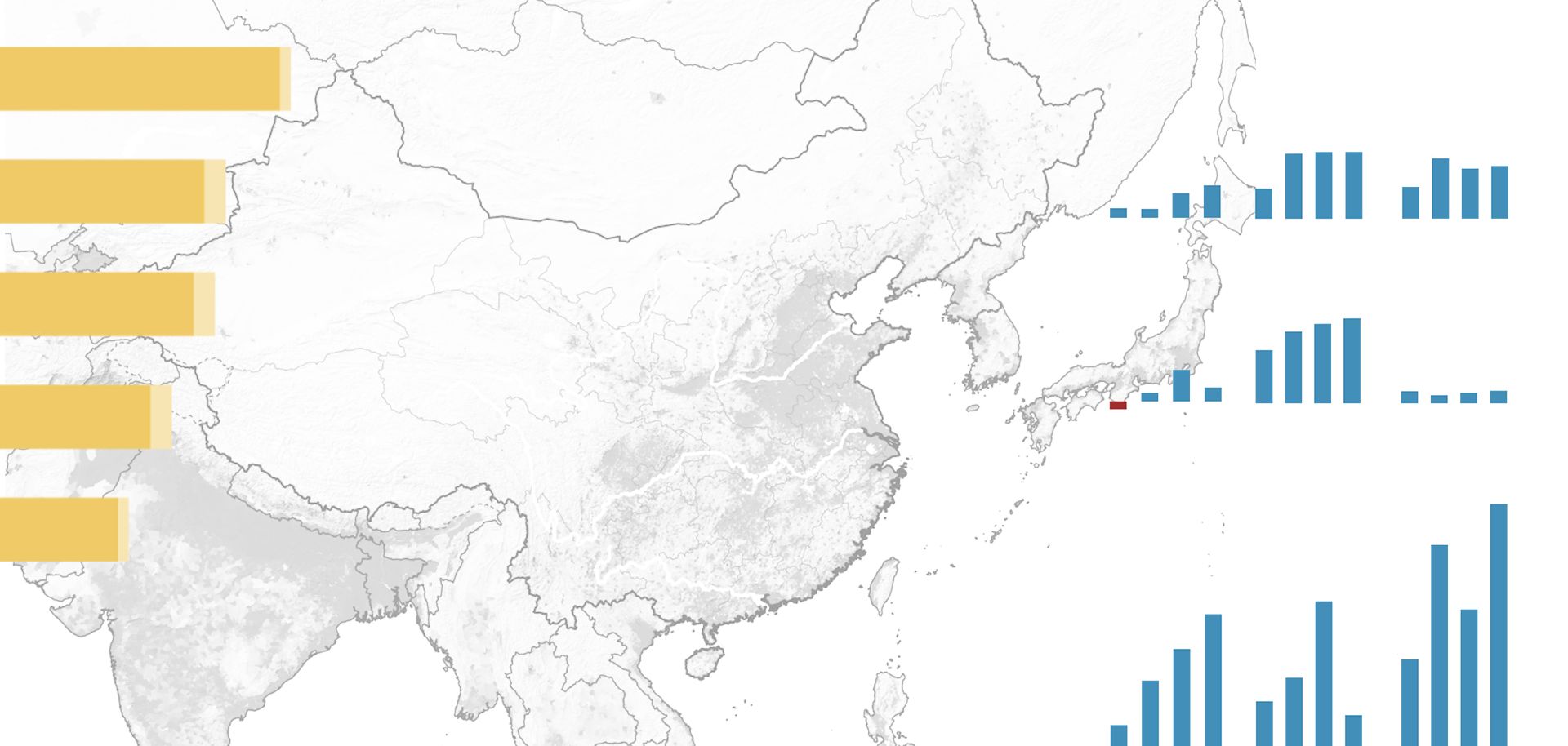 (Stratfor)
An Air Defense Identification Zone, or ADIZ, is different from "airspace." As defined by international law, airspace comprises the sky above a territory plus 12 nautical miles (22 kilometers) of coastal waterway. An ADIZ is a unilateral means for a country to identify and monitor aircraft approaching its territory and its more formally defined airspace.
Recently, China's Ministry of Defense announced that it was establishing an ADIZ above the contested Senkaku/Diaoyu island chain in the East China Sea, essentially to justify Beijing's air force activities there. Challenges to the rules and angry rhetoric, particularly from Japan and the United States, immediately followed China's declaration. Japan insisted it would not stop its own patrols in the airspace and forced its commercial airlines to disregard China's flight rule.
The zone, which falls on the eastern fringe of China's claimed exclusive economic zone, overlaps Japan's own newly extended ADIZ, parts of the South Korean island of Jeju and Taiwan's ADIZ. Most important, the ADIZ covers potentially rich natural gas fields that surround the Senkaku/Diaoyu islands, which Japan claims as it own.
China established these kinds of zones much more slowly than many other countries, including the United States and regional rivals Japan and Vietnam. Tokyo established its ADIZ in 1969 and has repeatedly extended its boundaries. Responding to China's growing military assertiveness, Japan unilaterally extended its ADIZ 22 kilometers westward in June; it now lies 130 kilometers off the Chinese mainland at its closest point. This goes beyond the currently disputed area and overlaps Taiwan's ADIZ. While China's new ADIZ has not gone beyond international norms, the fact that it overlaps those of three other countries is considered provocative.
Connected Content
---