ASSESSMENTS
An Anxious Russia Tries to Pull Belarus Closer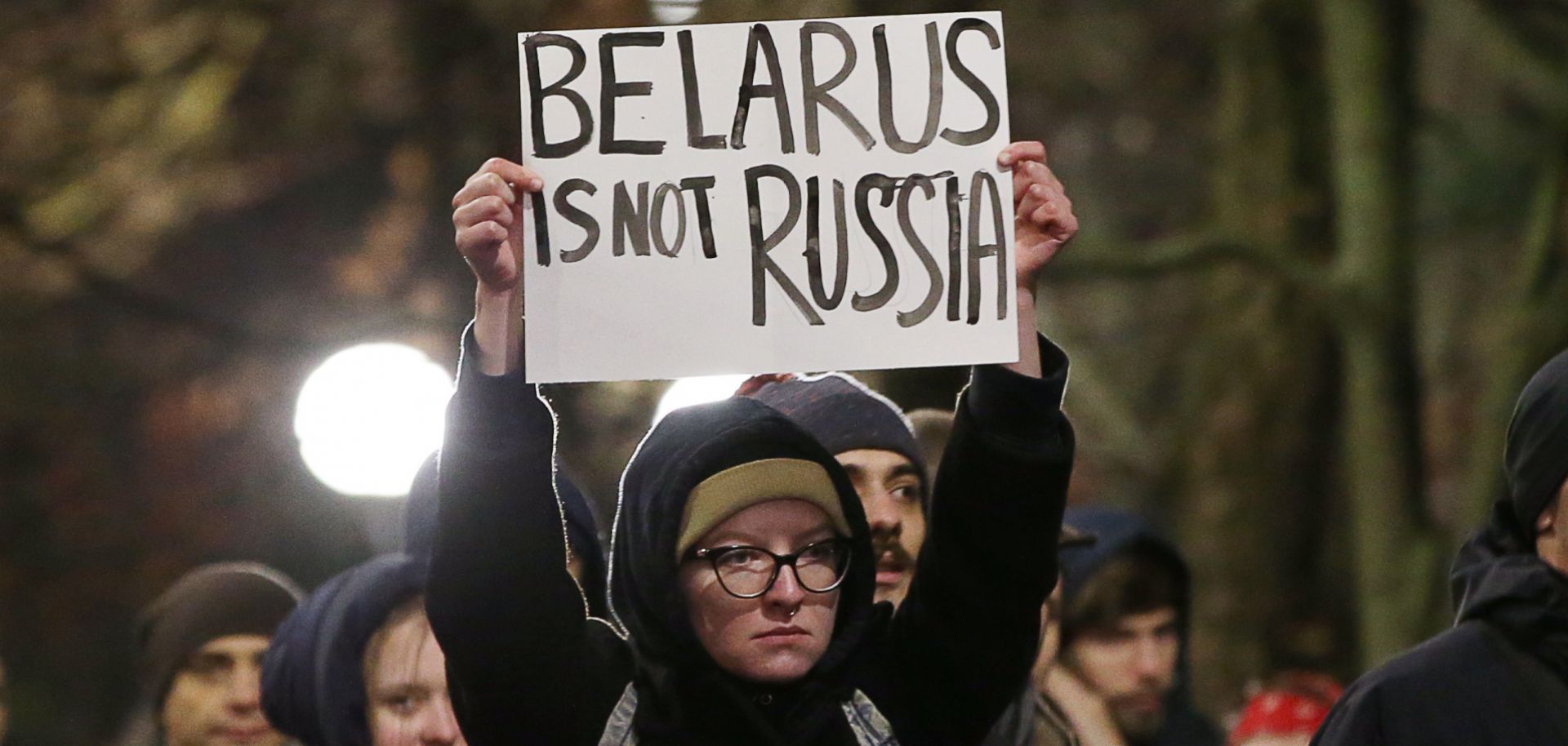 (NATALIA FEDOSENKO/TASS via Getty Images)
Highlights
Belarus will attempt to sustain productive relations with both Russia and Europe, though doing so would most likely require it to give up preferential treatment from Russia.
Moscow will ramp up the pressure on Minsk to accept greater military, political and economic integration.
If Russia pushes too far, however, Belarus could perceive it as an aggressor and lean further toward the West.