ASSESSMENTS
The Arab League Mulls Whether to Readmit al Assad's Syria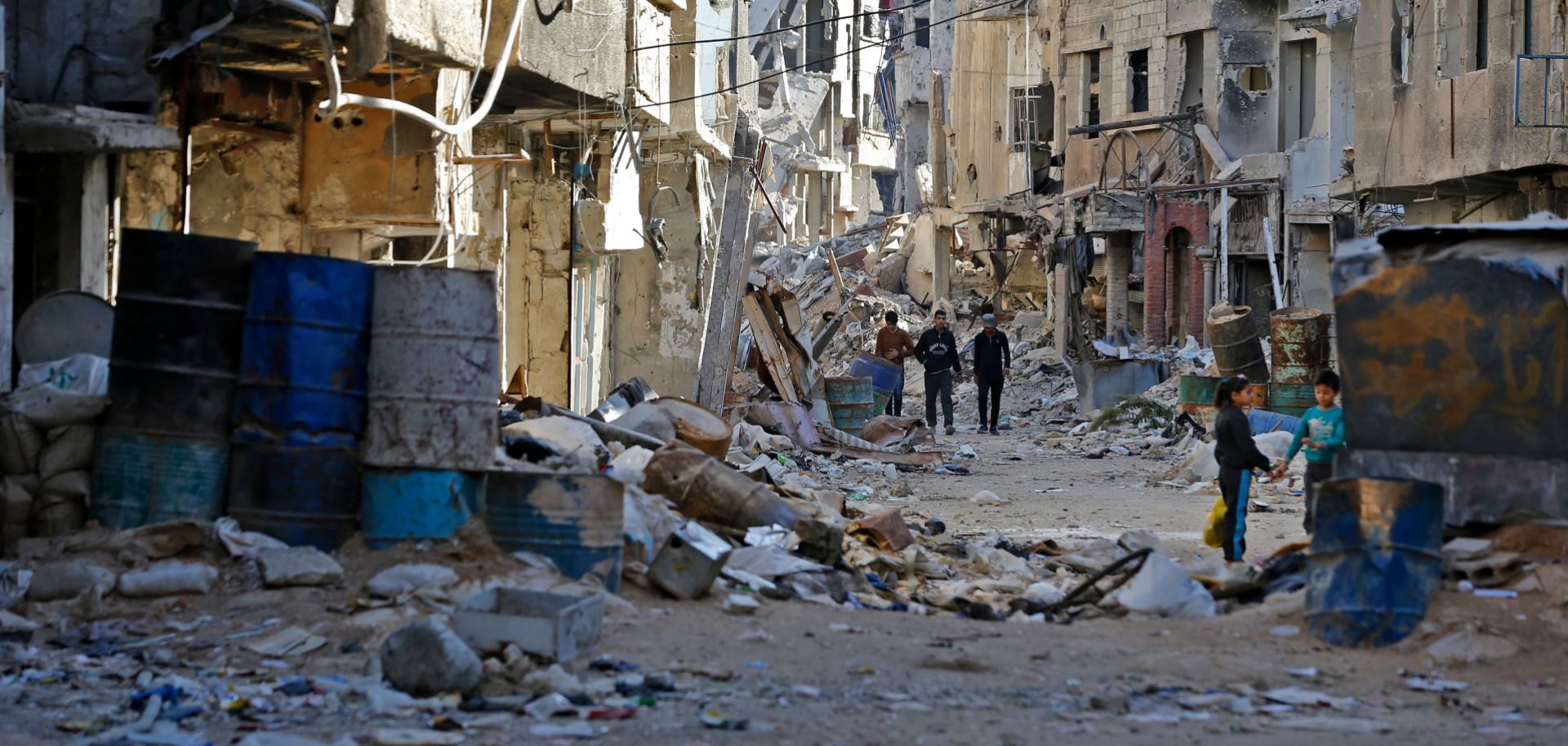 (LOUAI BESHARA/AFP/Getty Images)
Highlights
Readmitting Syria to the Arab League would mark the first normalization of high-level ties with Damascus since other countries in the organization turned against Bashar al Assad's government in 2011.
Faced with the reality that their strategies to counter Damascus in the civil war have failed, some powerful Arab states are warming up to the idea that working against Syria is no longer as strategic an option as working with the country.
The Arab League's reinstatement of Syria would not immediately pave the way for the rest of the world to welcome Damascus back into the international fold, but it would mark a first step in the lengthy process of enabling others to do business with al Assad's government.