ASSESSMENTS
In Argentina, an Economic Crisis Portends Political Chaos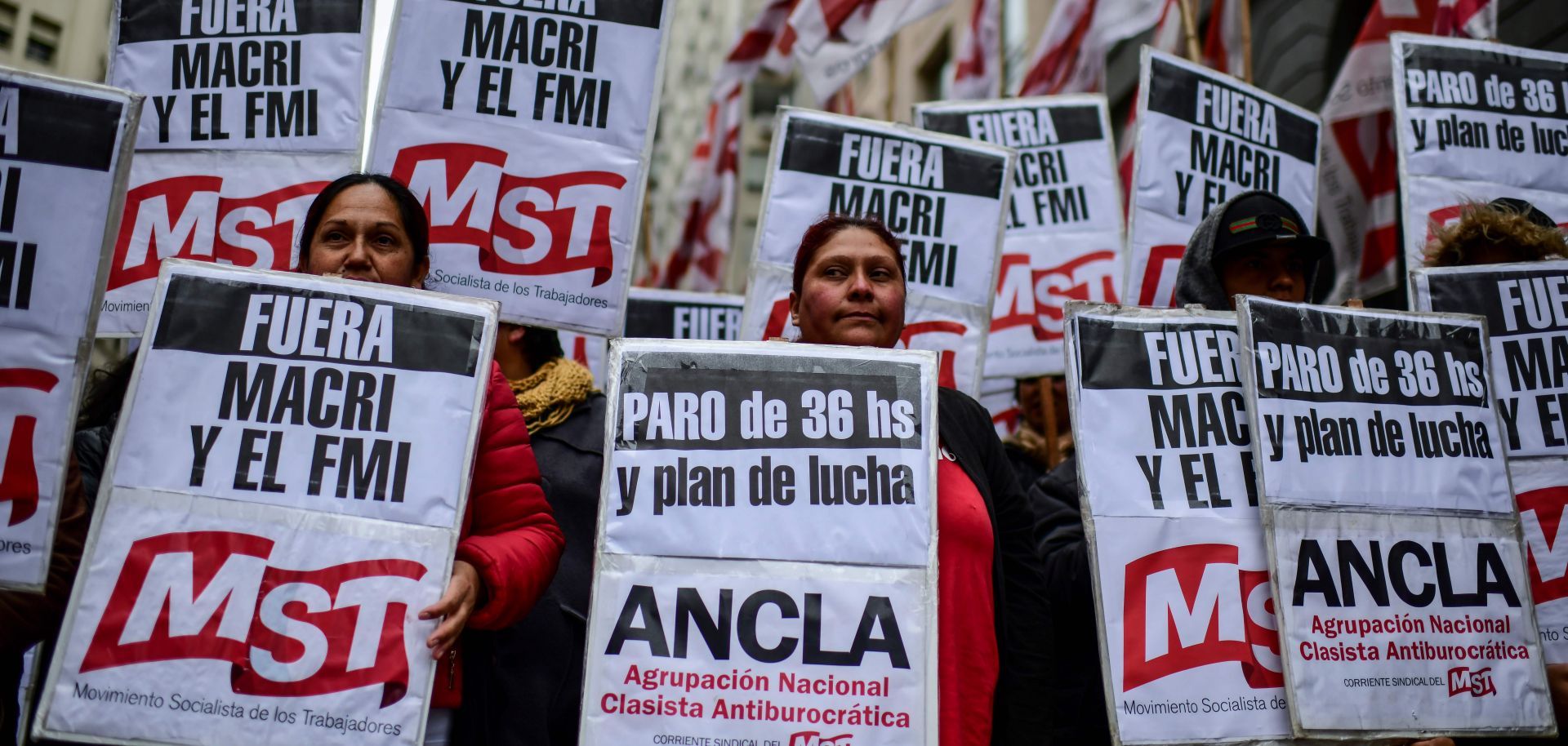 (RONALDO SCHEMIDT/AFP/Getty Images)
Highlights
Argentina's worsening financial crisis has increased the chances that a protectionist opposition government will successfully unseat President Mauricio Macri's pro-business administration in the country's Oct. 27 presidential election.
To prevent capital flight amid the peso's slide, the Argentine government may tighten currency controls in the weeks leading up to the election, a measure that would likely remain in place after the vote.
If opposition leader Alberto Fernandez wins the presidency, he will try to renegotiate the austerity measures tied to Argentina's rescue program with the International Monetary Fund.
A return to protectionist policies under a Fernandez-led government would put the future of the Mercosur-EU free trade deal at risk, as well as strain Brazilian-Argentine trade ties.