ASSESSMENTS
Asian Free Trade Proposal Is Broad in Scope, Narrow in Focus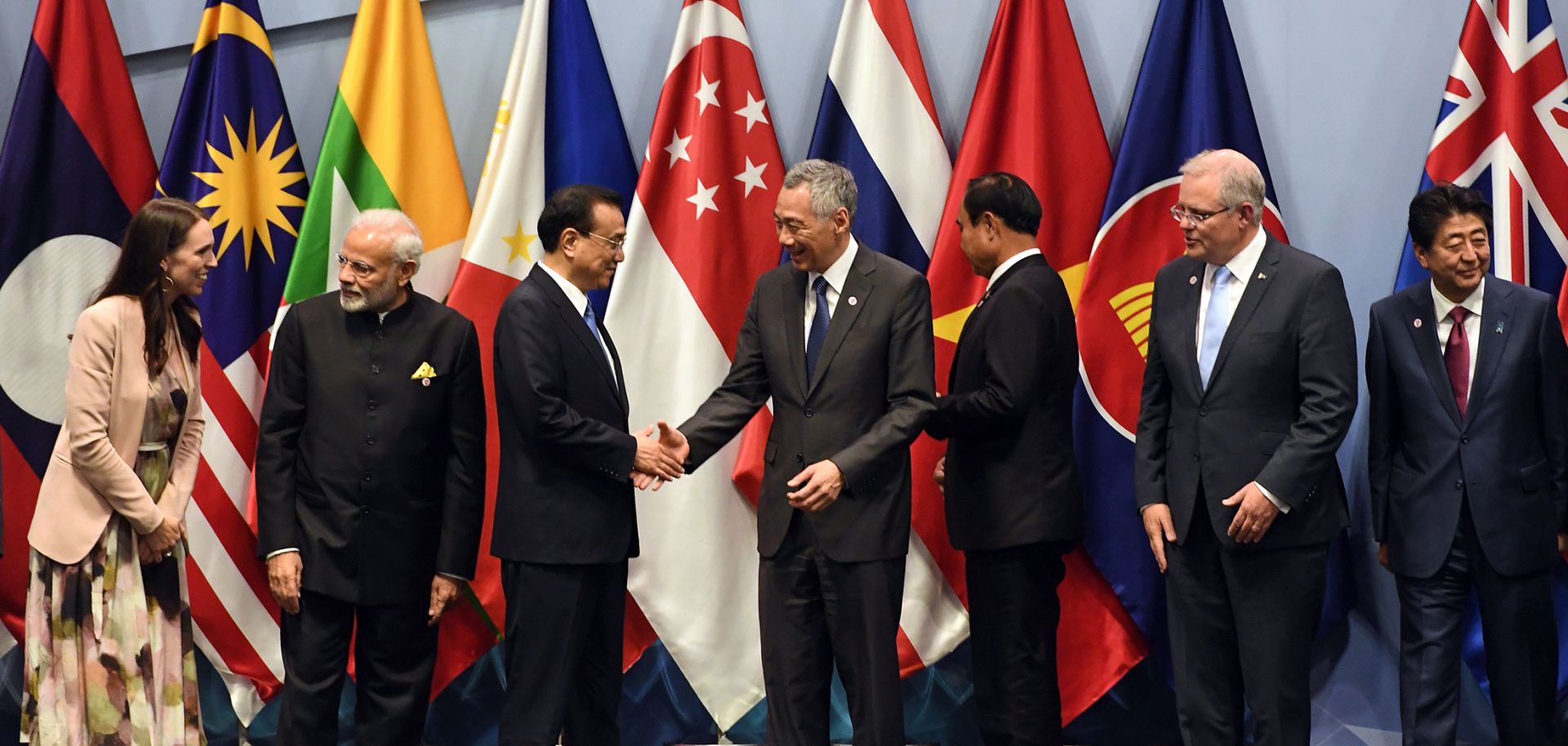 (ROSLAN RAHMAN/AFP/Getty Images)
Highlights
The proposed Regional Comprehensive Economic Partnership (RCEP)'s comparatively narrow focus on tariffs to the exclusion of nontariff barriers would limit the agreement's boost to Asian trade.
The 16 countries negotiating RCEP likely will not reach consensus on a final deal until after the conclusion of 2019 elections in India, Australia and Indonesia.
Because India views free trade as a vehicle for economic growth in an era of rising protectionism, it will remain committed to negotiating an RCEP agreement, though its demands are likely to further delay a conclusive deal.
Despite its limitations, RCEP offers the Association of Southeast Asian Nations a chance to help promote intraregional trade.
China will demand a rapid resolution to negotiations so it can seek enhanced market access to offset a cooling economy against the backdrop of its trade war with the United States.