GRAPHICS
Baltic States Concerned About Large Russian Minority
MIN READOct 16, 2014 | 17:24 GMT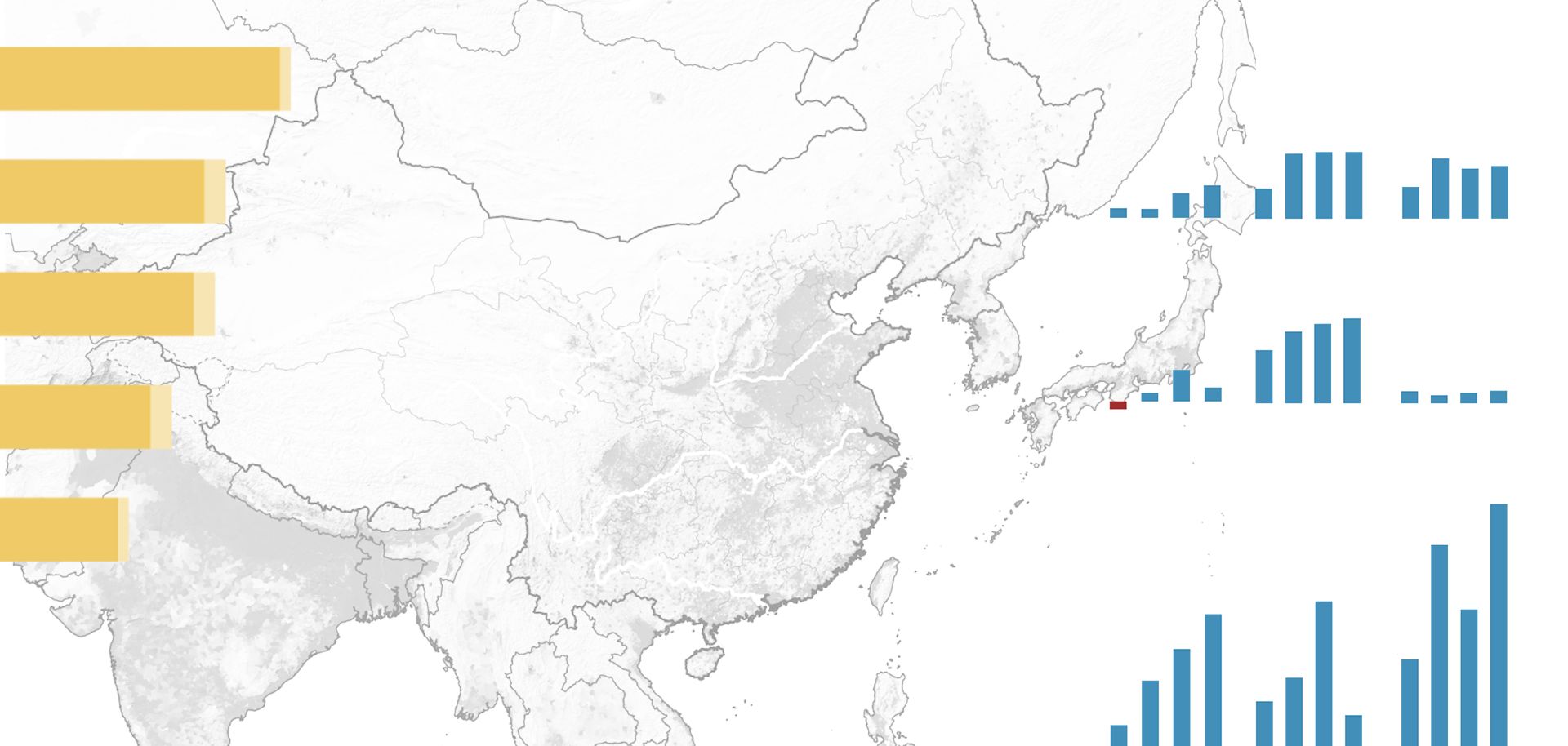 (Stratfor)
Lithuanian President Dalia Grybauskaite said Oct. 15 that she would push to limit Russian television broadcasts inside the country. The statement came only two days after Defense Minister Maj. Gen. Jonas Vytautas Zukas announced plans to form a new rapid reaction force in Lithuania. These moves highlight Lithuania's mounting concerns over the threat neighboring Russia poses to the small but strategic country, particularly in light of Moscow's recent actions in Ukraine. Lithuania, like the rest of the Baltic states, fears that Russia will repeat its strategy of citing threats to ethnic Russians in the country as a pretext for intervening.
There has already been a great deal of Russian activity inside the Baltic states and the surrounding area. Russia has built up its forces near St. Petersburg and in the exclave of Kaliningrad, both of which border Baltic states. Moscow has also increased the scale of its military exercises in both areas, while the Russian minorities in several Baltic states have held pro-Russia demonstrations. The rallies are of particular concern because of the size of the Russian minority populations: 24.8 percent of the population in Estonia, 26.9 percent in Latvia, and 5.8 percent in Lithuania. Cross-border incidents between the Baltic states and Russia have also been on the rise in recent months. The Russian coast guard detained a Lithuanian fishing boat, and Russian officials held an Estonian official in custody for allegedly crossing the border on a spying mission, a charge Estonia denied.
The Baltic states see these recent actions in the context of the events in Crimea and eastern Ukraine, where Moscow's support for demonstrations eventually led to the deployment of Russian military and unofficial militant forces. This has given way to concerns that the Baltics could be the next target for hybrid warfare.
Connected Content