ASSESSMENTS
Beijing Makes a Push To Keep China Working at All Costs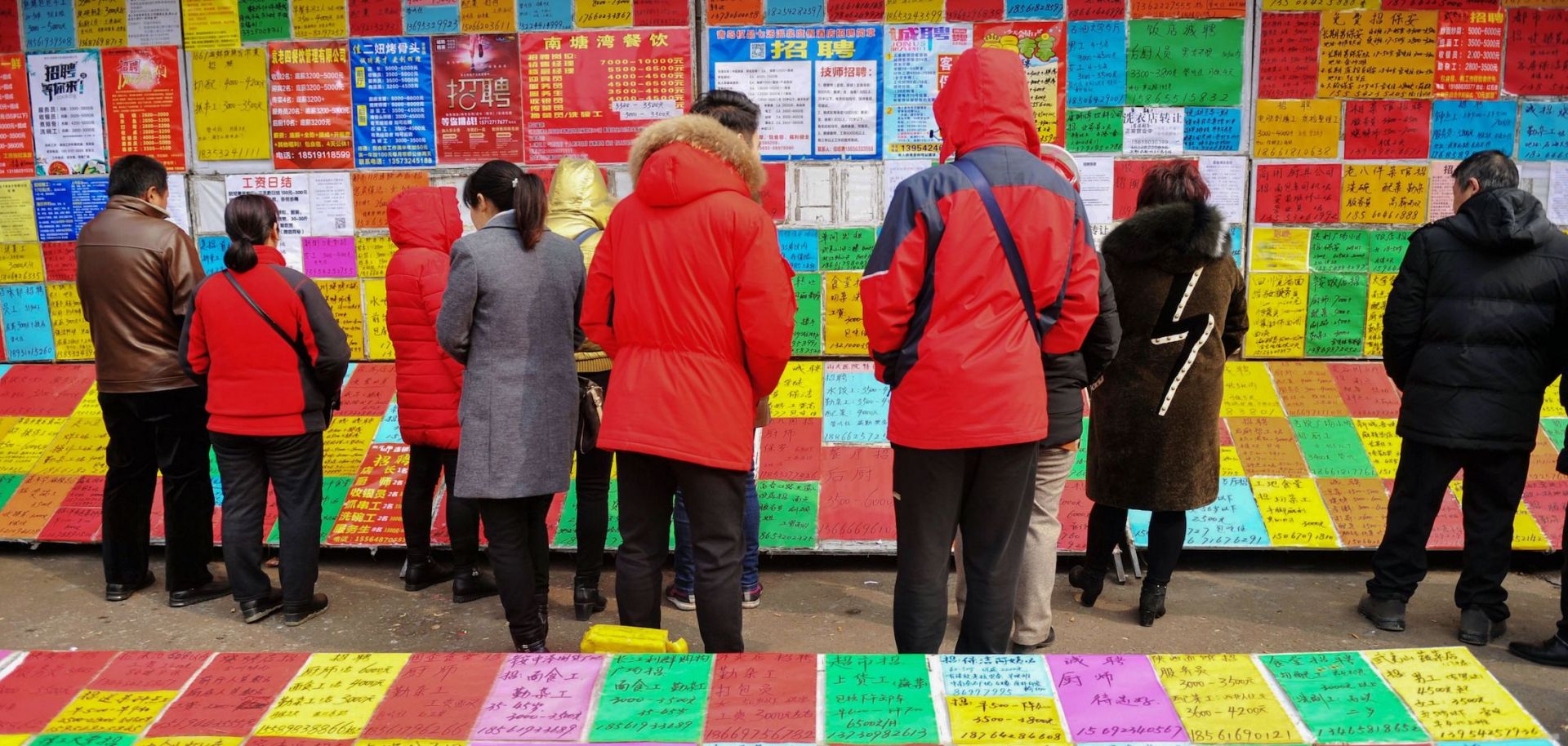 (STR/AFP/Getty Images)
Highlights
Extended and possibly greater tariffs on China will increase the country's employment stress in the low-end manufacturing sector, adding further stress to a labor market already dealing with financial and tech sector job losses.
An expanded services sector and rural development have helped buffer low-end job losses, but as the exports and services sectors struggle, the risk of expanded unemployment will grow.
As it prepares for an enduring trade war, the Chinese government will expand stimulus measures in the coming months, even at the expense of increasing long-term risk.