ASSESSMENTS
Bending the Internet: How Governments Control the Flow of Information Online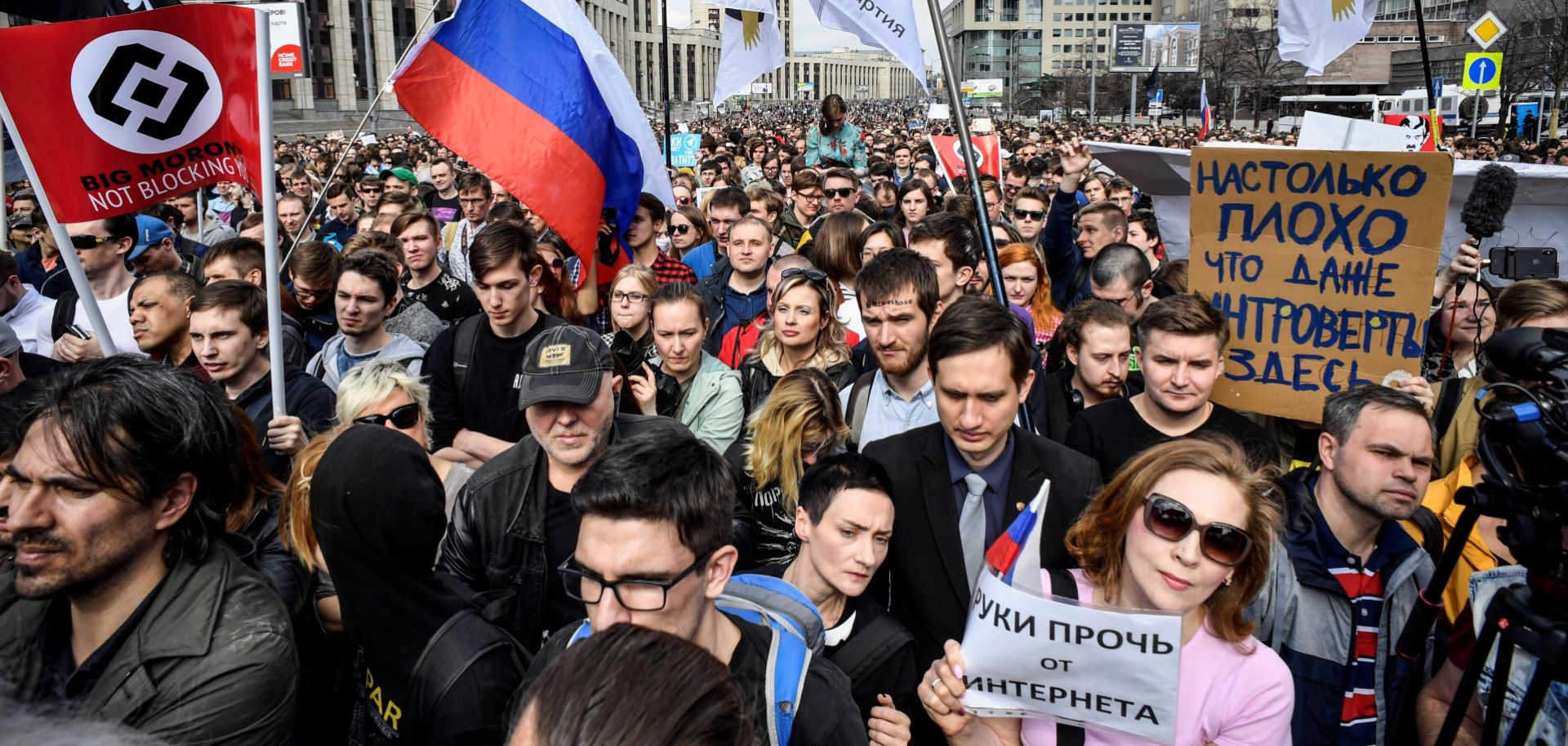 (ALEXANDER NEMENOV/AFP/Getty Images)
Highlights
As the internet matures, states will continue to refine their techniques for managing the flow of online information to their citizens.
Nearly every national government exerts some level of control over domestic internet use, but the extent of the manipulation, and the tactics used to achieve it, varies widely from state to state.
Four countries — Iran, China, Turkey and Russia — merit special attention for their efforts to break Western hegemony on the internet and, by extension, to challenge the free internet model.