ASSESSMENTS
In Brazil, Any Anti-Corruption Mandate Will Meet Political Obstacles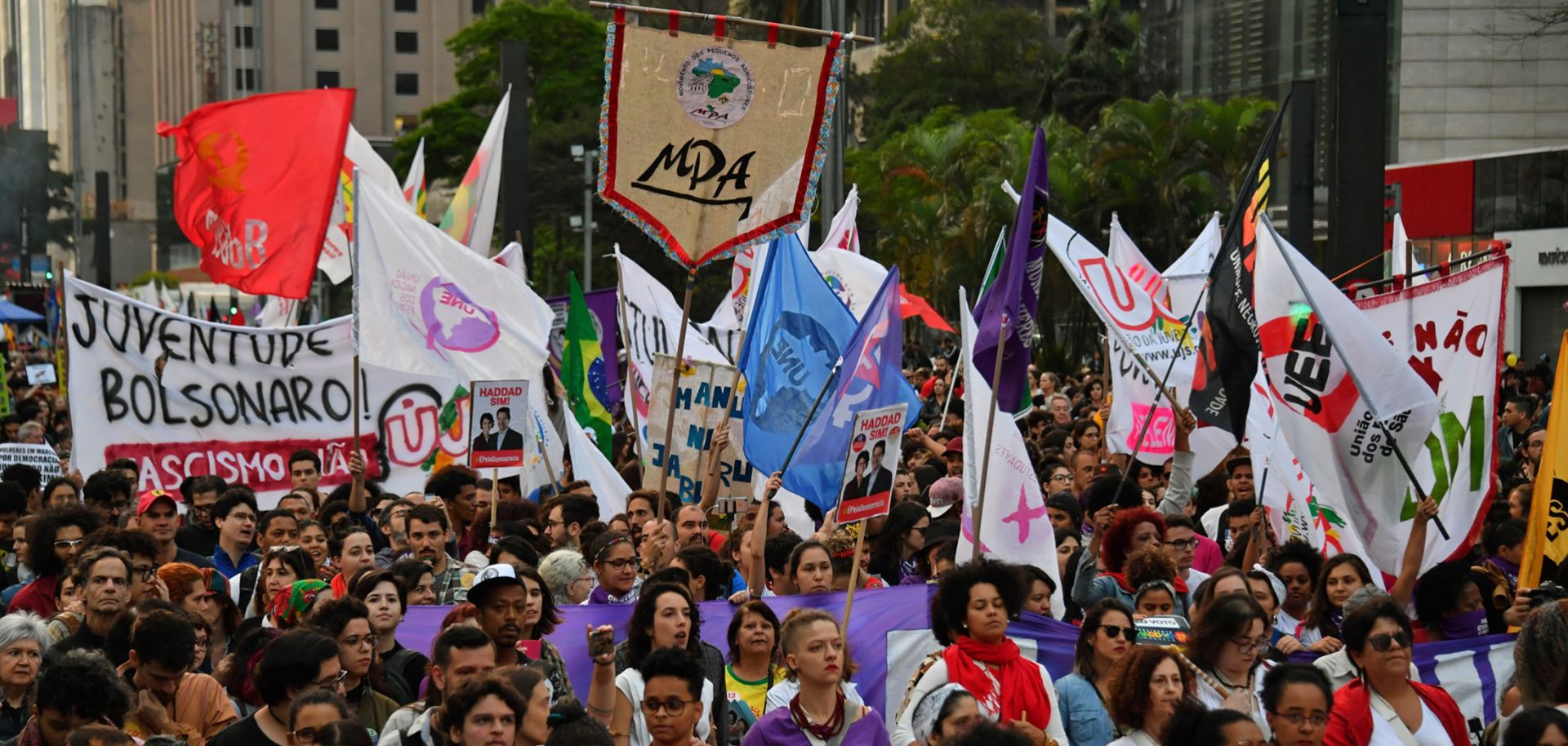 (NELSON ALMEIDA/AFP/Getty Images)
Highlights
The next Brazilian administration will come to power with a mandate to deepen anti-corruption probes and deliver greater results against perceived graft.
Brazil's new government will have two general choices at its disposal: create institutions to more effectively detect and deal with corruption, or work within the existing institutions to indirectly target corruption through legislative amendments, including enacting stricter criminal penalties.
Obtaining funding to support extensive institutional reforms, balancing anti-corruption pursuits against competing political priorities, negotiating for legislative change with Brazil's highly fragmented National Congress and other bureaucratic obstacles will shape the next administration's anti-corruption policy.