ASSESSMENTS
Brazil's Presidential Candidates Duel in an Election Like No Other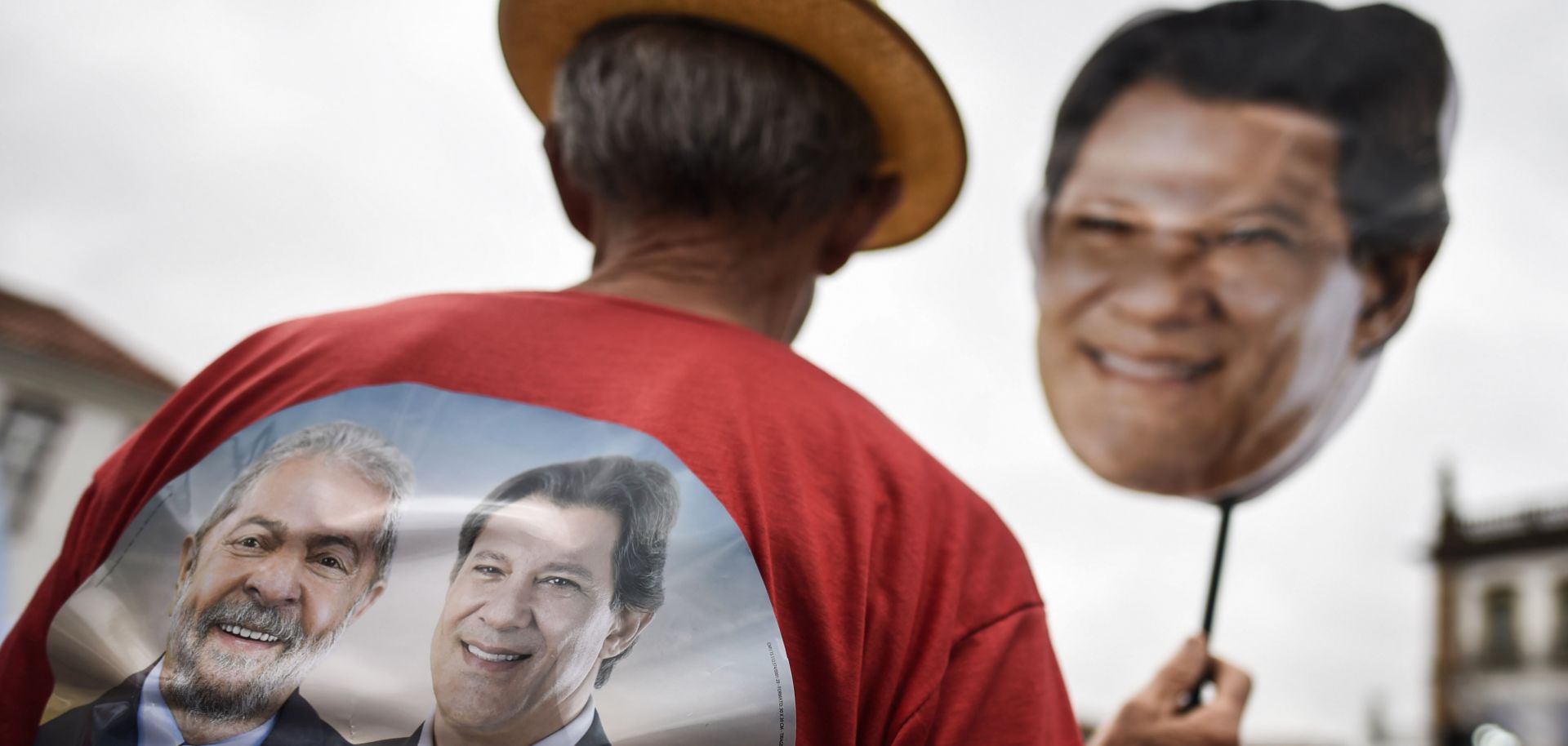 (DOUGLAS MAGNO/AFP/Getty Images)
Highlights
Right-wing lawmaker Jair Bolsonaro and Workers' Party candidate Fernando Haddad are best-placed to advance to a second round in Brazil's presidential elections.
The election will go a long way toward determining the fate of the current administration's economic reforms and trade liberalizations.
The next president will struggle to implement a vision for the country unless he or she cobbles together a broad coalition in Congress.