COLUMNS
The Catholic Church and China: Where Religion and Geopolitics Meet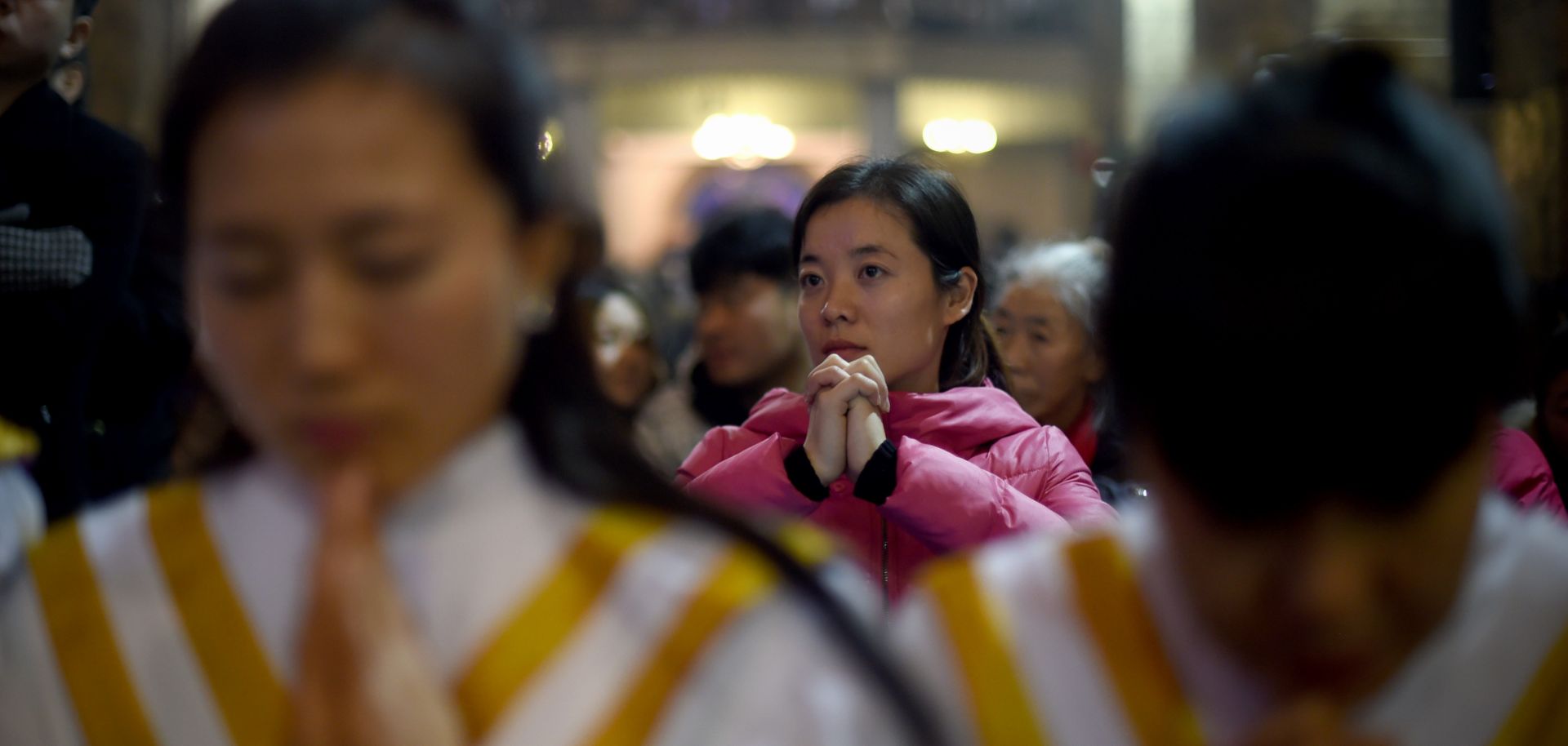 (WANG ZHAO/AFP/Getty Images)
Highlights
The Roman Catholic Church has been at odds with the state in China since the imperial period, reflecting the broader dynamic of politics trumping religion in the country.
Religious movements in China succeed best when they can show they are not a threat to centralized control, as with Buddhism.
But the Vatican's fortunes may change as it approaches a possible compromise with Beijing, causing repercussions for Christianity in China as well as for Taiwan.