ASSESSMENTS
Is China the Solution to the North Korean Problem?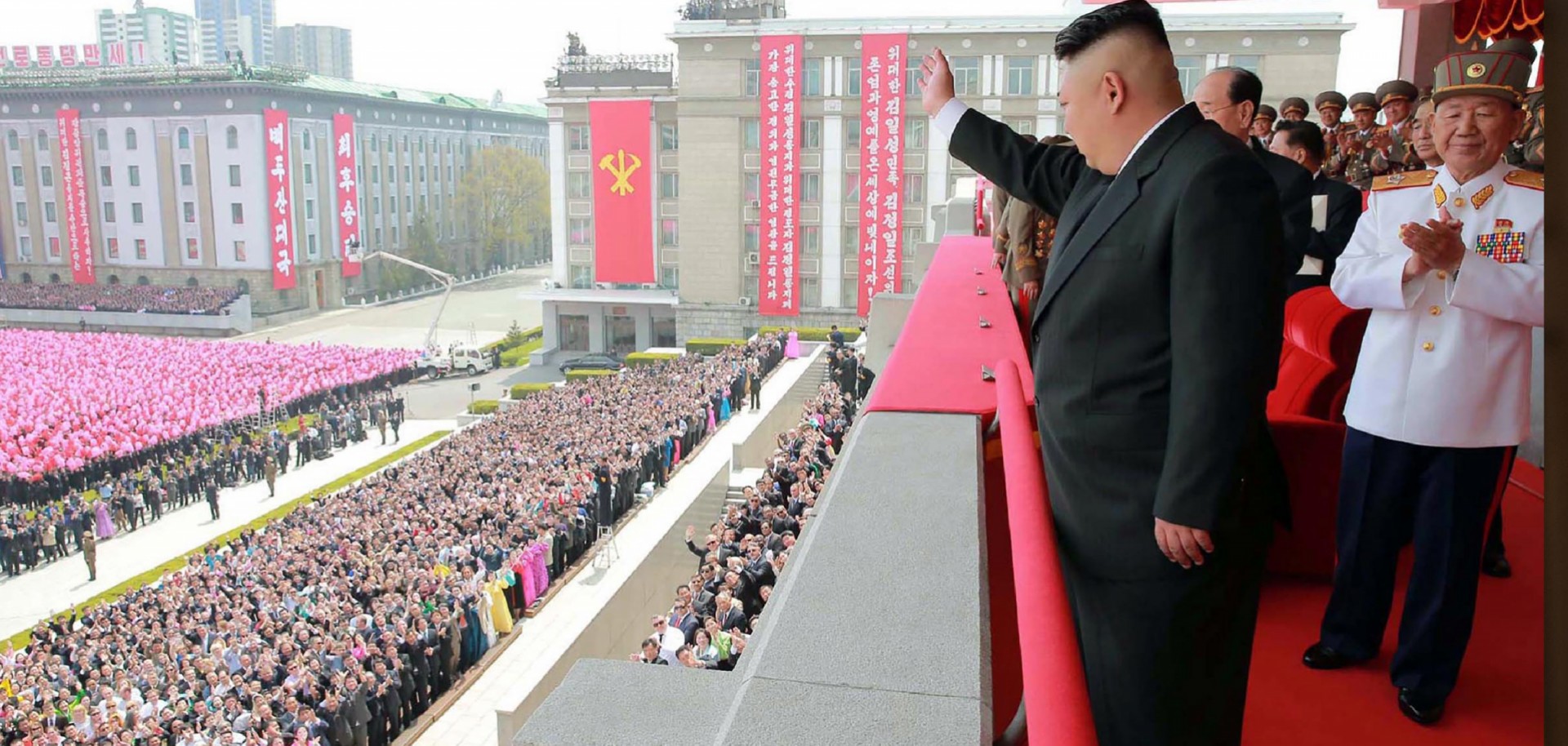 (STR/AFP/Getty Images)
Summary
As diplomacy breaks down on the Korean Peninsula, all eyes are fixed on a pair of events that stand to either worsen or ease the tension mounting between the United States and North Korea. On April 25, North Korea celebrated the 85th anniversary of its military's establishment, an occasion that has been accompanied by missile tests in the past and that now comes as expectations of a sixth nuclear test by Pyongyang rise. Then, three days after the North Korean military's birthday, the U.N. Security Council will convene to discuss the country's persistent march toward a demonstrable long-range nuclear weapons capability. And as the threat emanating from North Korea grows, Washington will be more and more likely to use the summit to call for heavier sanctions against its belligerent adversary.