GLOBAL PERSPECTIVES
The Demographic Timebomb: A Rapidly Aging Population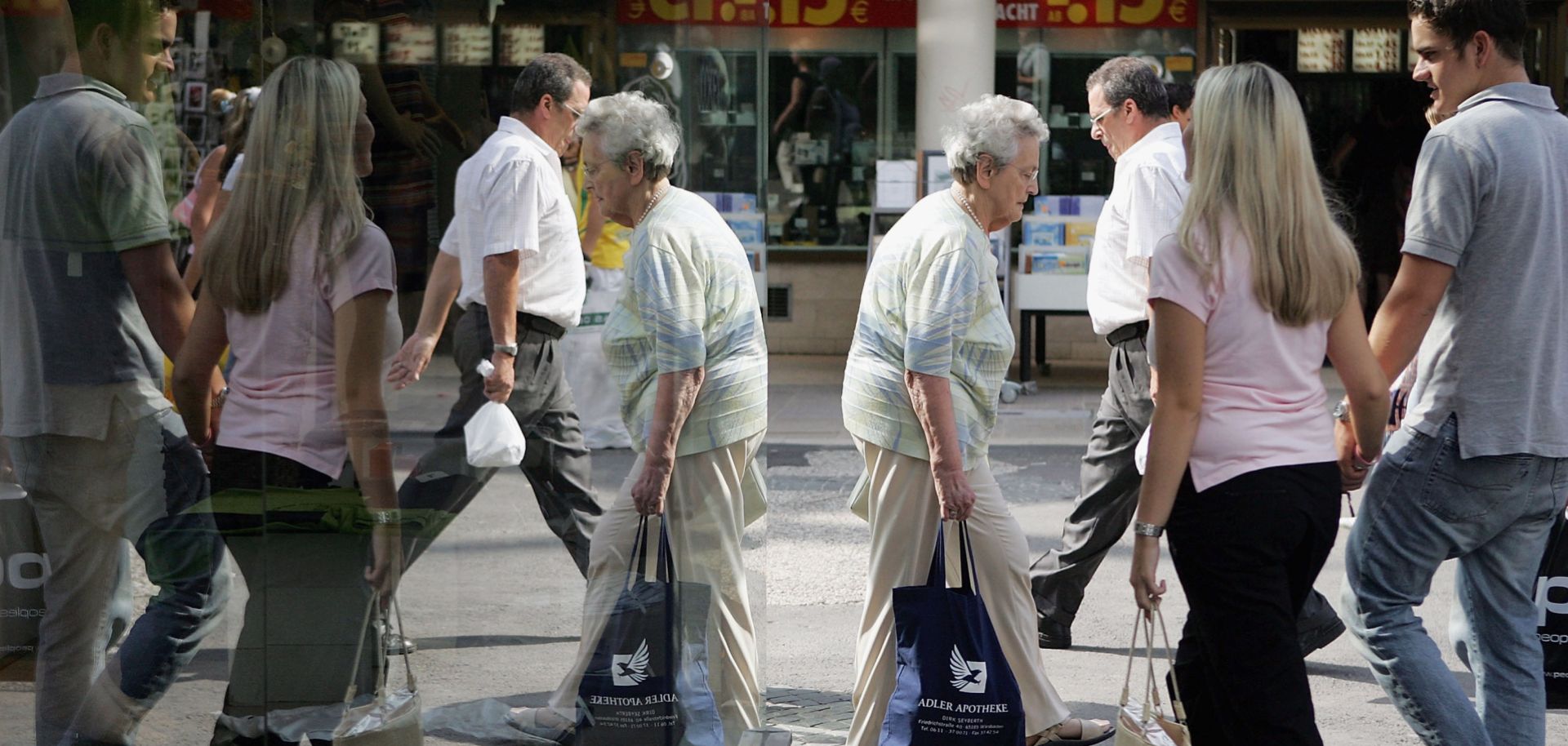 (RALPH ORLOWSKI/Getty Images)
Editor's Note
At Stratfor, we often look at how demographic shifts impact the economic outlook and geopolitical imperatives of countries around the world. Here, our partners at Visual Capitalist do the same as they explore the economic challenges created by a rapidly aging global population.
By Jeff Desjardins for Visual Capitalist
With record-high amounts of student debt, questionable job prospects, and too much avocado toast in their bellies, many millennials already feel like they are getting the short end of the stick.
But here's another economic headwind they face as they are coming of age: the percentage of the global population that is 65 or older will double from 10% to 20% by 2050.
As millennials enter their peak earning years, there will be 1.6 billion elderly people on the planet.
SOMEONE HAS TO PAY THE BILL
Today's infographic comes to us from Aperion Care, and it highlights how demographics are shifting as well as the economic challenges of a rapidly aging global population.
Will millennials be able to diffuse the demographic timebomb, or will an aging population be the final straw?