ASSESSMENTS
Driving Consumers Toward Automated Vehicles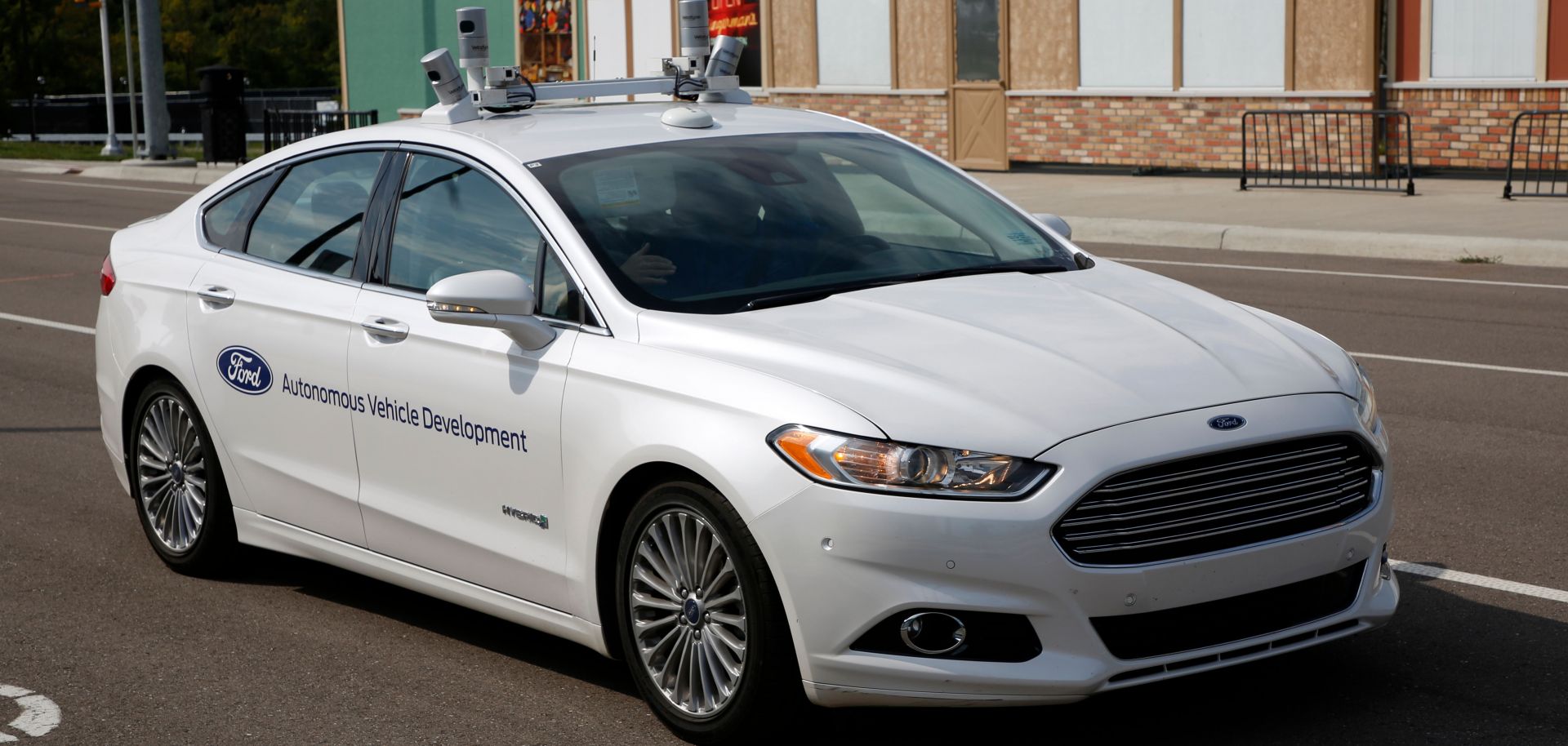 (JEFF KOWALSKY/AFP/Getty Images)
Highlights
Recent technological developments will keep automated vehicles on track for a limited commercial launch in the 2020s.
Despite the advancements, however, policy initiatives to facilitate the use of automated vehicles — including regulations over the technology and over data privacy — will continue to lag behind.
Public acceptance of automated vehicles will be the biggest obstacle to their incorporation into the global fleet and will probably limit their use over the next 10-15 years.