In Egypt, COVID-19 Aggravates a Weak Start to 2020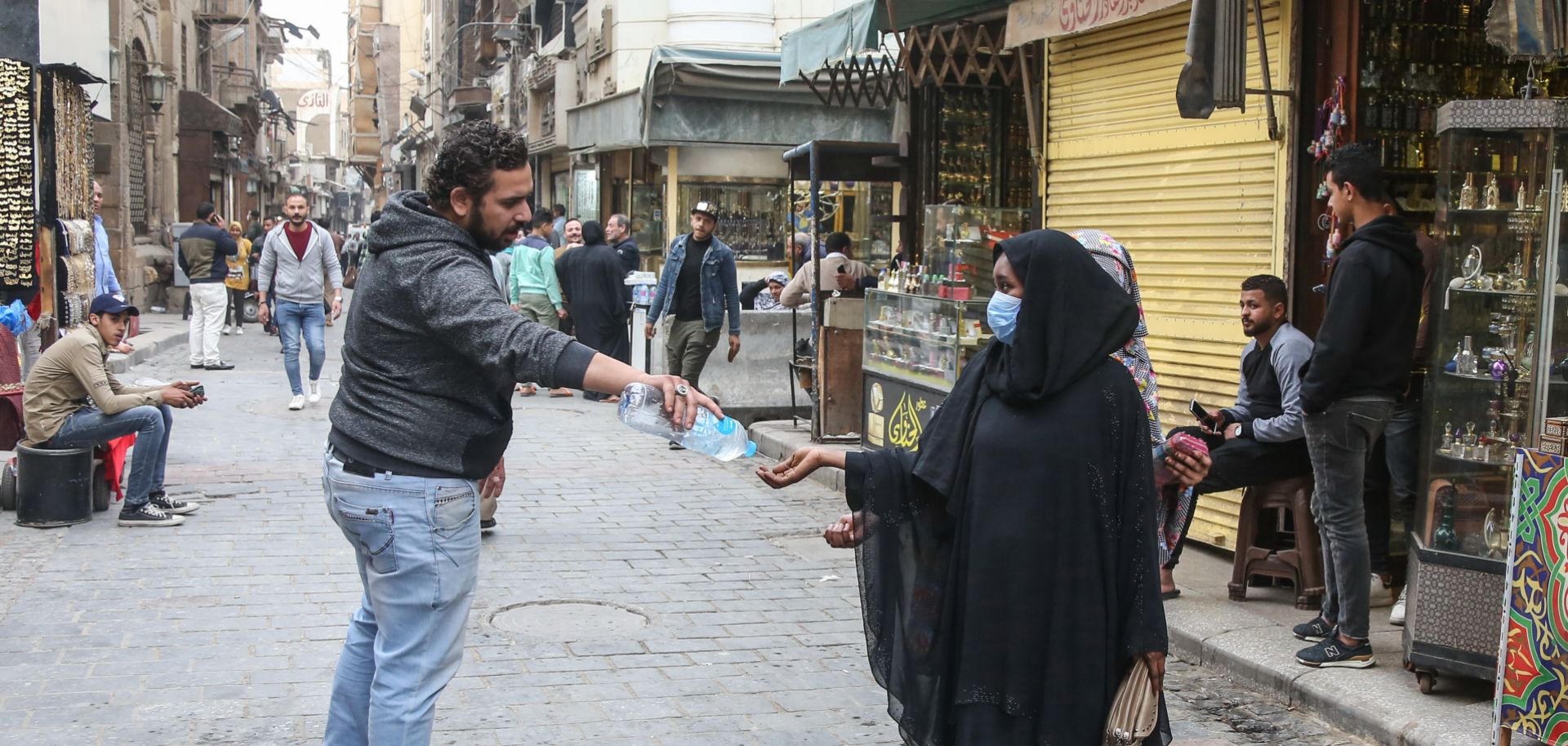 (Islam Safwat/NurPhoto via Getty Images)
Highlights
Simmering anxiety among Egypt's general population has belied Egypt's economic growth since the 2011 Arab Spring, endangering the country's regional security and financial situation.
If Egypt's recently acquired macroeconomic stability continues to misalign with the economic uncertainty felt by its citizens, it will also become a political liability for President Abdel Fattah al-Sisi.
The COVID-19 pandemic will only augment this vulnerability by slowing down Egypt's recent industrial growth while likely also creating a serious near-term blow to the country's critical tourism sector.