ASSESSMENTS
Egypt's Options to Counter Ethiopia's Grand Dam Run Dry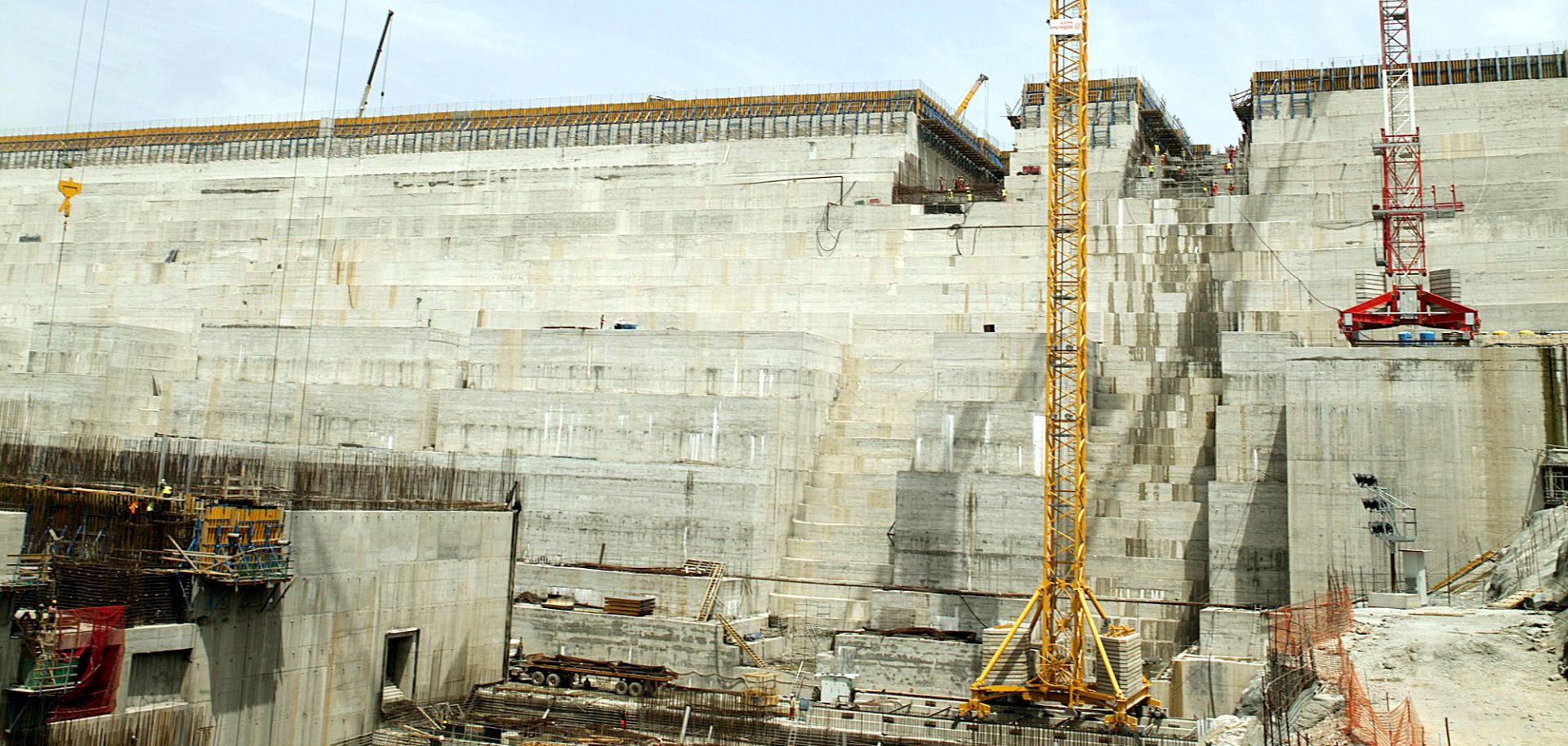 (ZACHARIAS ABUBEKER/AFP/Getty Images)
Highlights
The Grand Ethiopian Renaissance Dam, a critical component of Addis Ababa's economic development strategy, will provide ample electricity for the country's 100 million citizens.
Despite Egypt's long hostility to the project, Ethiopia will soon complete the dam, underscoring the shifting balance of power from Cairo to the upstream states of Sudan and Ethiopia.
Cairo's weak hand and inability to gain sufficient leverage over Addis Ababa will force it to coordinate dam operations if it wishes to have input on future Nile River projects.