ASSESSMENTS
The Long-Running Headache of Minority Rule in Ethiopia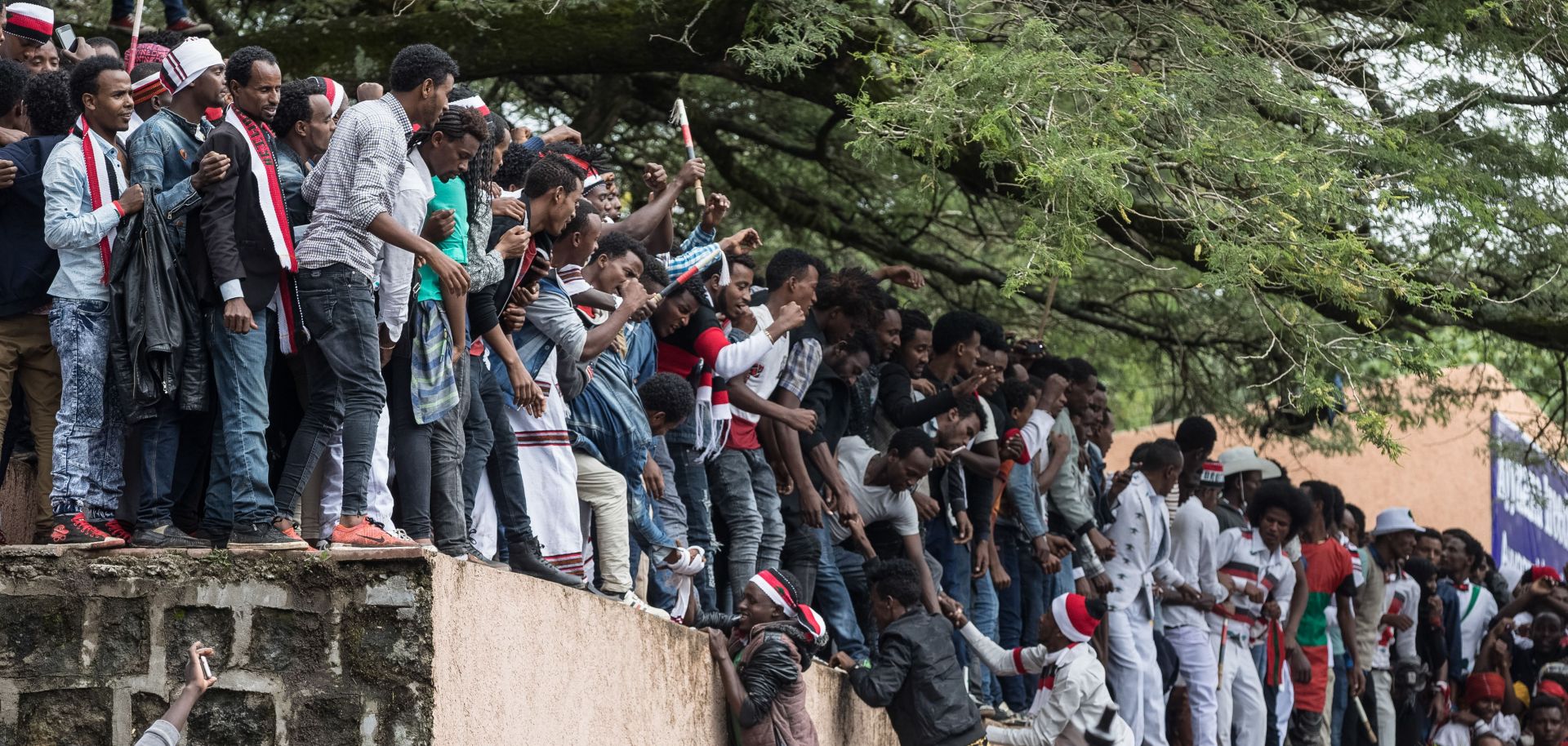 (ZACHARIAS ABUBEKER/AFP/Getty Images)
Highlights
The domination of Ethiopia's military, key economic assets and ruling coalition by the minority Tigrayan ethnic group will make reconciliation with other protesting ethnic groups difficult.
It is unlikely that the next prime minister will be able to quell the protests given the long-standing grievances against the current political system.
Deeper reform will occur only when hard-line Tigrayan elites believe that security crackdowns are no longer able to crush dissent.