ASSESSMENTS
Europe's Shrinking, Aging Population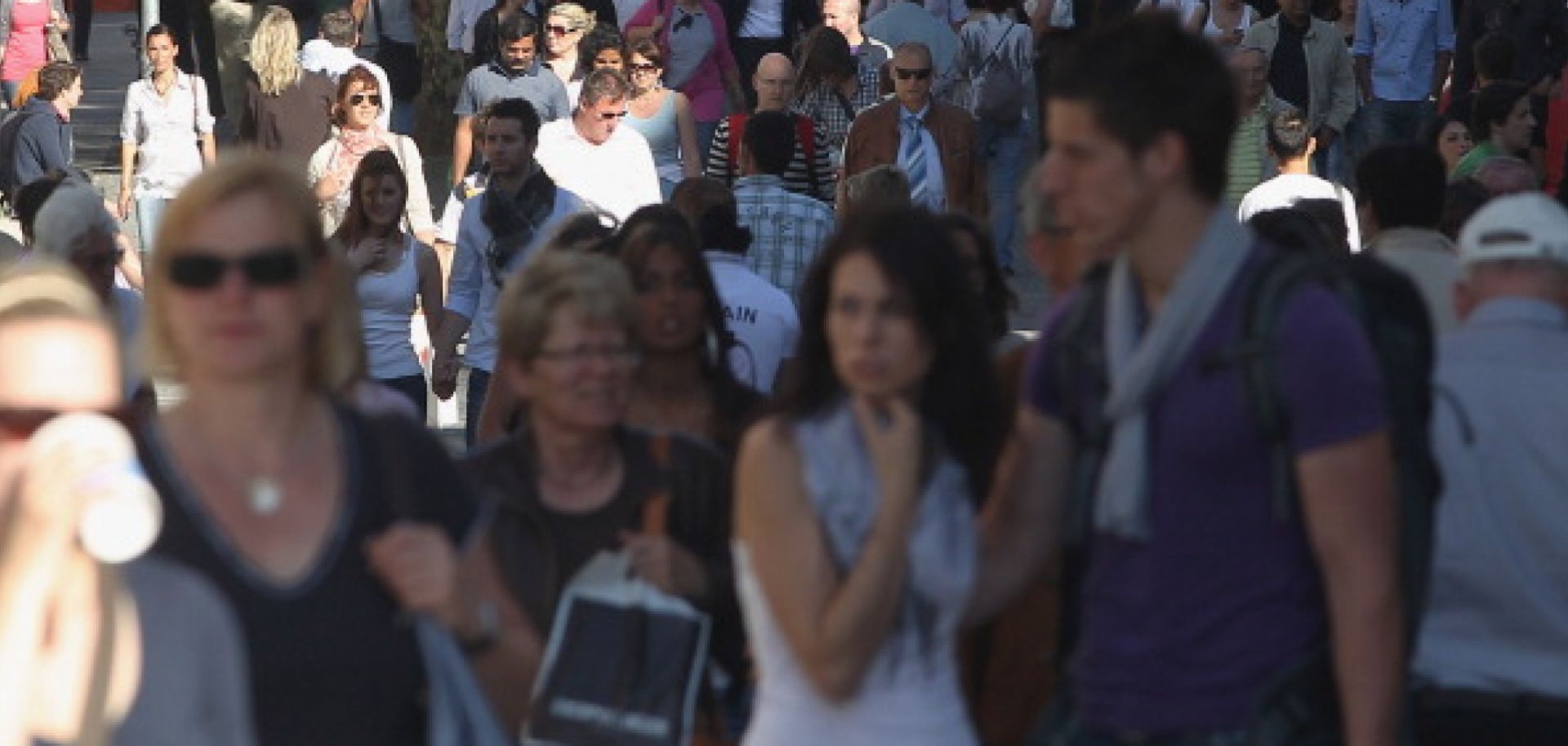 ALEXANDRA BEIER/Getty Images
Summary
Europe's population will peak around 2035 and then begin to slowly decline. Official projections vary, with the U.N. Population Division predicting that Europe could lose up to 100 million people in the next 50 years. However, all projections agree on one point: Europe's population will be older. According to Eurostat, in current EU member countries the population cohort between the ages of 15 and 64 is expected to decline from 67 percent of the total population to 56 percent by 2060. The population group aged 60 and older is expected to grow from 18 percent to 30 percent in the same period.
These demographic shifts are caused mainly by two factors: declining fertility rates and increased life expectancy. Europe's fertility rates have been less than 2.1 children per woman (the so-called replacement rate) for decades, and rates are expected to remain below the replacement rate in the foreseeable future. At the same time, people will live longer. By 2060 the average life expectancy in the European Union is anticipated to reach 84.6 years for men (from 76.7 in 2010) and 89.1 for women (from 82.5 in 2010). Emigration also plays a role in these population changes, especially if young workers leave their home countries in search of better job opportunities.
The shrinking and aging of Europe's population will have geopolitical consequences for the Continent. First, the new demographic will reduce Europe's political, economic and military heft in international affairs. Second, it will create a Continent-wide competition for skilled workers, in which there will be clear winners in northern and western Europe and losers in the south and east. Finally, the new demographic will change the Continent's internal balance of power.