COLUMNS
The Ever-Shifting 'Strategic Triangle' Between Russia, China and the U.S.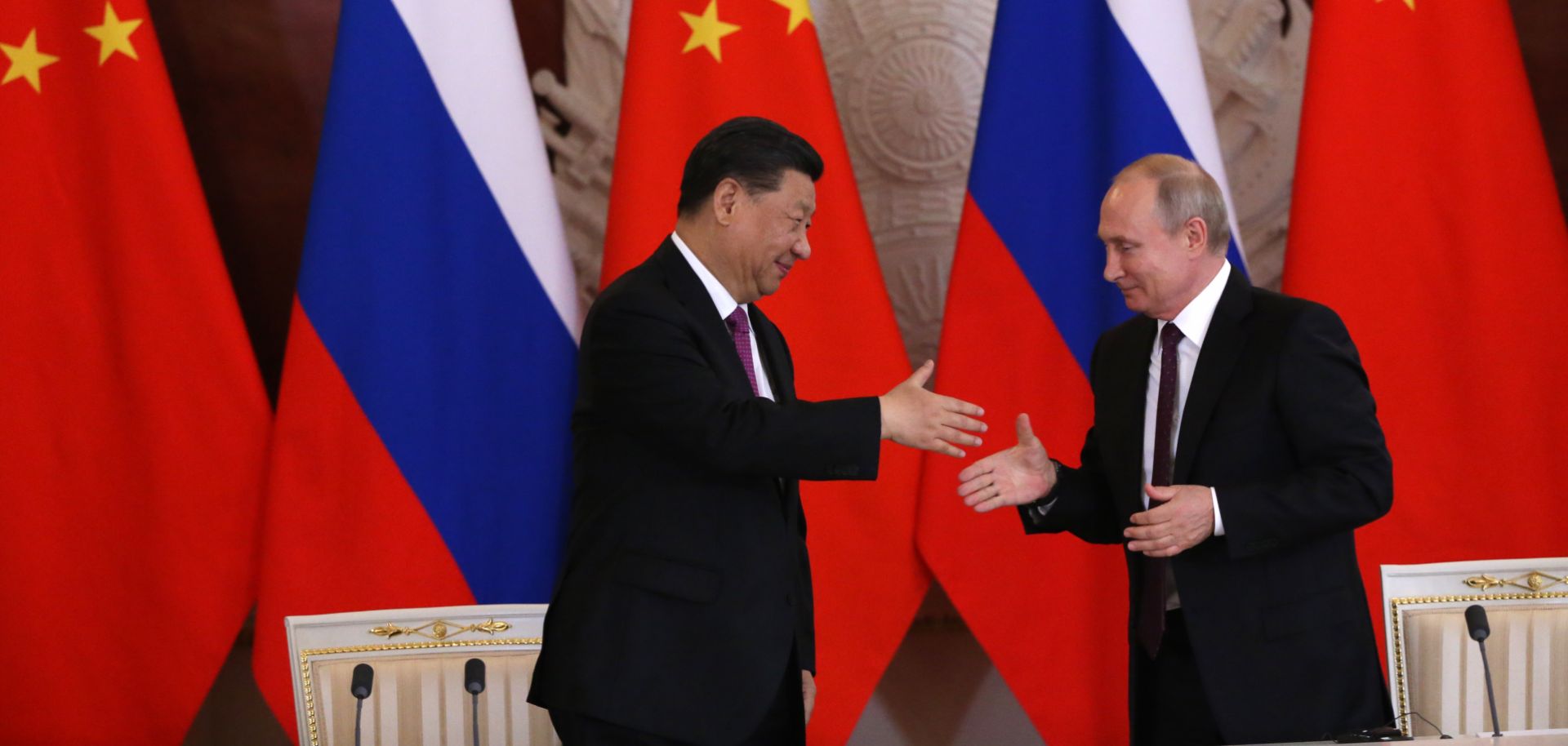 (MIKHAIL SVETLOV/Getty Images)
Highlights
Russia and China are on a trajectory to increase ties across the economic, energy and security realms, but this path is by no means set.
The evolving relationship between Russia and China will inherently be shaped by each country's links to — and contention with — the United States as part of a "strategic triangle" of relations.
As China rises in terms of its relative economic and military power, Russia and the United States could eventually seek a strategic rapprochement to constrain Beijing's ascension.
However, any alignment between the United States and Russia would be limited to specific shared interests and could ultimately shift again with prevailing geopolitical conditions.