ASSESSMENTS
Familiar Issues Cloud the Prospects for Afghan Peace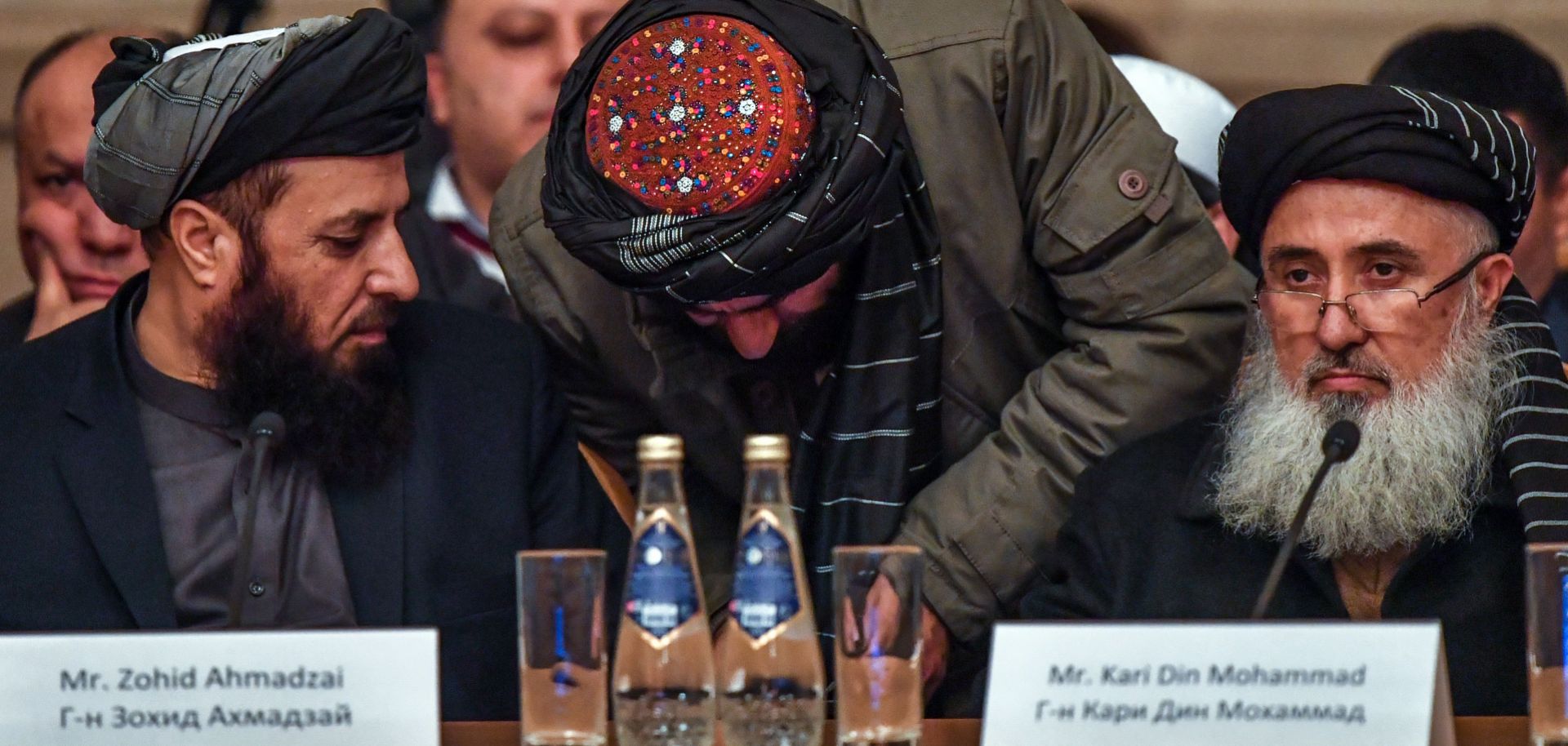 (YURI KADOBNOV/AFP/Getty Images)
Highlights
Because Washington is seeking to exit Afghanistan — one of the Taliban's main demands — their talks will proceed, but various other outstanding issues will impede greater progress.
Pakistan, the Taliban's primary external sponsor, will push the movement to remain in talks with the aim of ensuring that any U.S. withdrawal proceeds in an orderly manner. The collapse of the Afghan state would threaten Islamabad's economic and security interests.
Even though the talks might not soon produce a breakthrough, yet regional powers like Iran, India, China and Russia will all prepare for the ramifications of a U.S. withdrawal.