ASSESSMENTS
French: France's Tool for Global Power Projection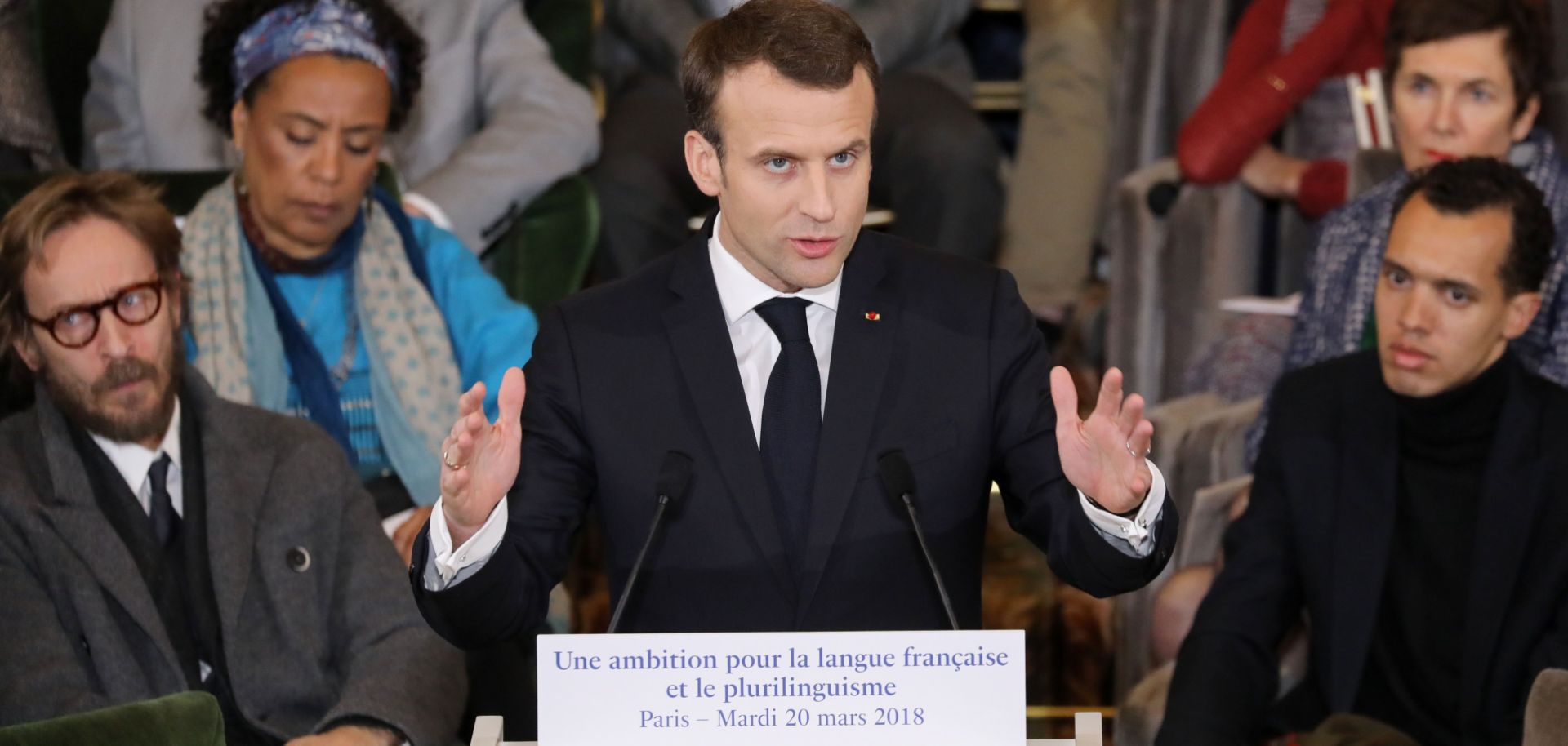 (LUDOVIC MARIN/AFP/Getty Images)
Highlights
The population of the Francophone world will swell to more than 1 billion by 2065, creating a large demographic over which Paris will work to extend its influence.
President Macron will take steps to boost the teaching of French in former colonies following decades of declining instruction.
Paris will also seek to extend the reach of French in prominent Anglophone states such as Nigeria.