ASSESSMENTS
A Game of Turkish Brinksmanship on Missile Defense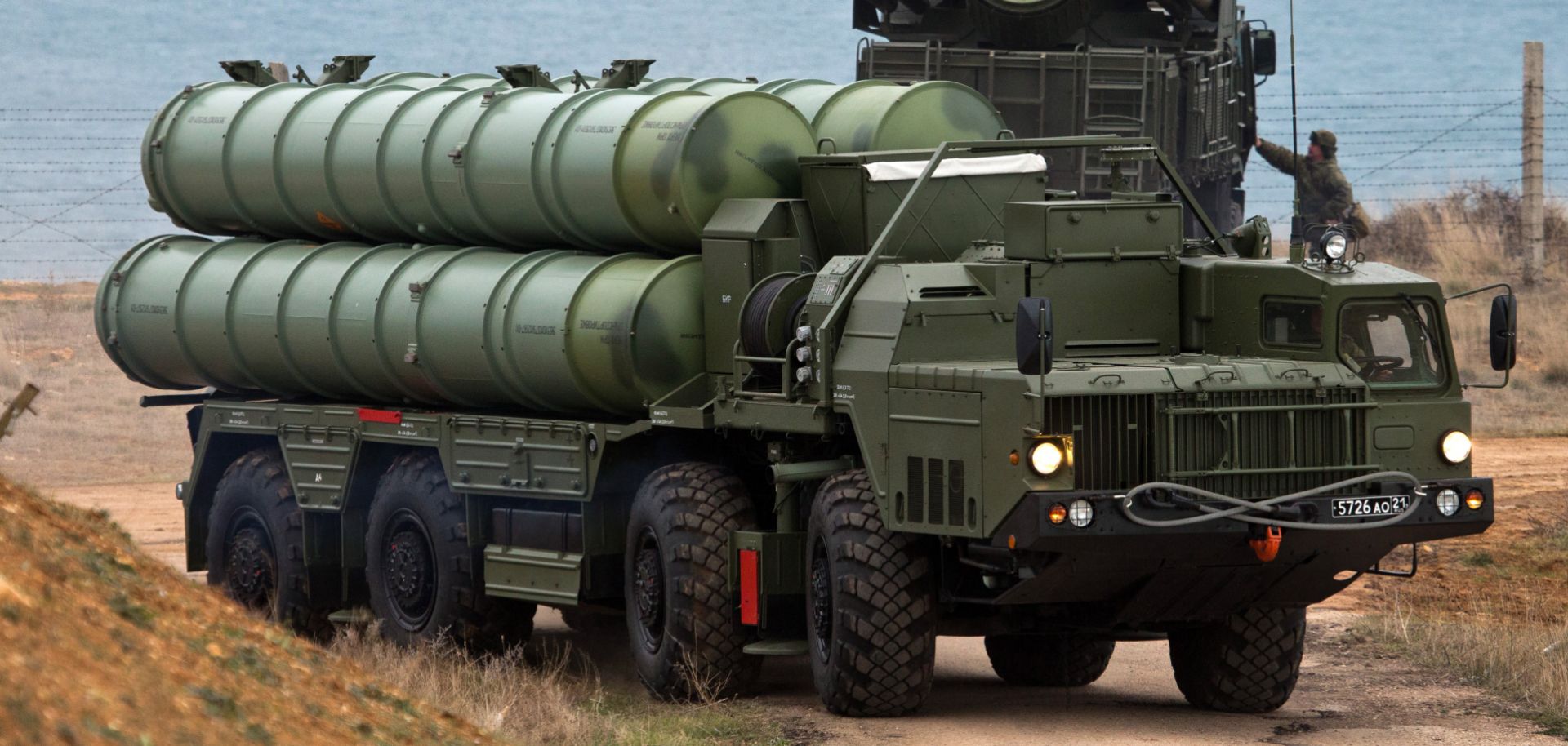 (SERGEI MALGAVKO/TASS via Getty Images)
Highlights
Despite risks to its economy, Turkey, driven by domestic political imperatives and the need to defend its sovereignty, will not abandon the Russian-made S-400 over U.S. threats of retaliation.
The United States will likely follow through on its threat to impose sanctions on Turkey, which could hurt the country's economy and further sideline it from the multinational F-35 fighter development program.
That pressure will slow the development timeline for Turkey's domestic defense sector, but Ankara is calculating that it can withstand and defuse U.S. pressure over the issue.