ASSESSMENTS
Geopolitics and Shipping: The 5 Biggest Ports in Saudi Arabia and the UAE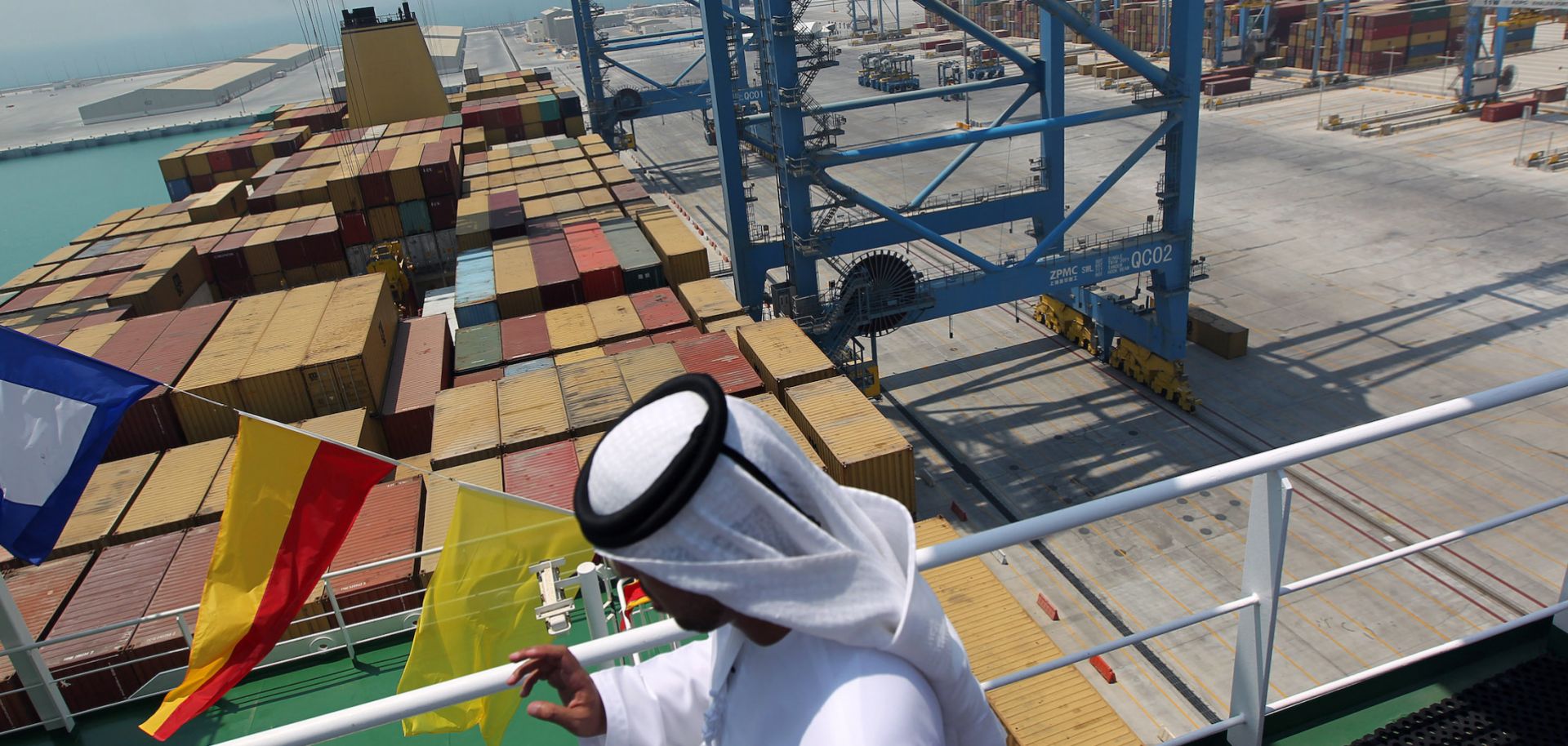 (KARIM SAHIB/AFP/GettyImages)
Highlights
Saudi Arabia and the United Arab Emirates are pursuing ambitious port projects as part of their economic diversification plans.
The ports all have the potential to generate substantial income. Though they are ostensibly run independently, their success depends in part on government priorities.
As the United Arab Emirates and Saudi Arabia move toward new socio-economic structures, each country's political imperatives could collide with the economic realities of large infrastructure projects.