ASSESSMENTS
Guinea's President Tempts Fate to Extend His Reign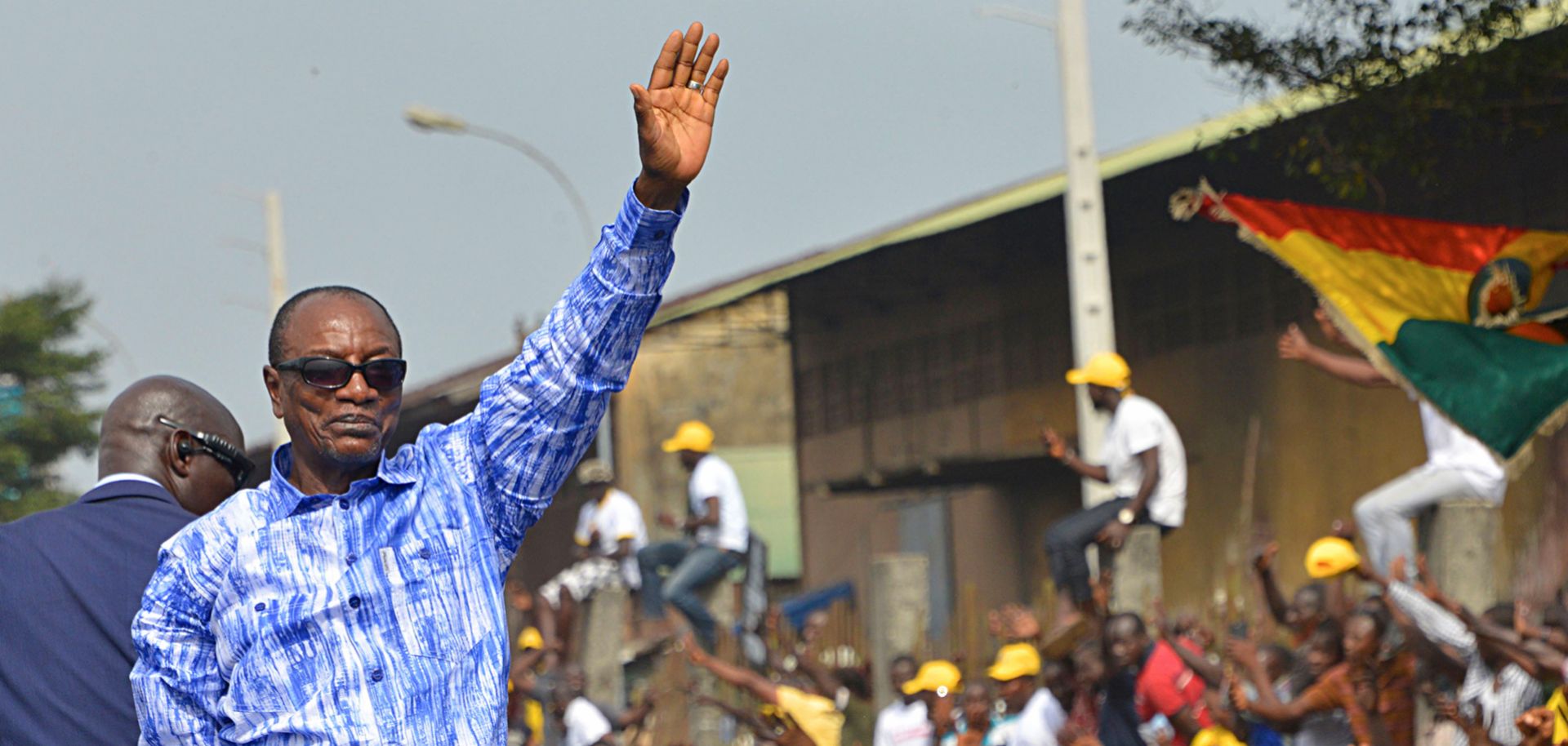 (CELLOU BINANI/AFP via Getty Images)
Highlights
Guinean President Alpha Conde's attempt to remove his term limits via a constitutional referendum will spark months of violent protests and security crackdowns.
To retaliate against the government, there's a chance protesters could start targeting the country's lucrative mining operations.
As clashes escalate, Russia may also eventually come to Conde's aid to protect its own political and economic interests in Guinea.