ASSESSMENTS
In Honduras, a Political Crisis Could Fuel Migration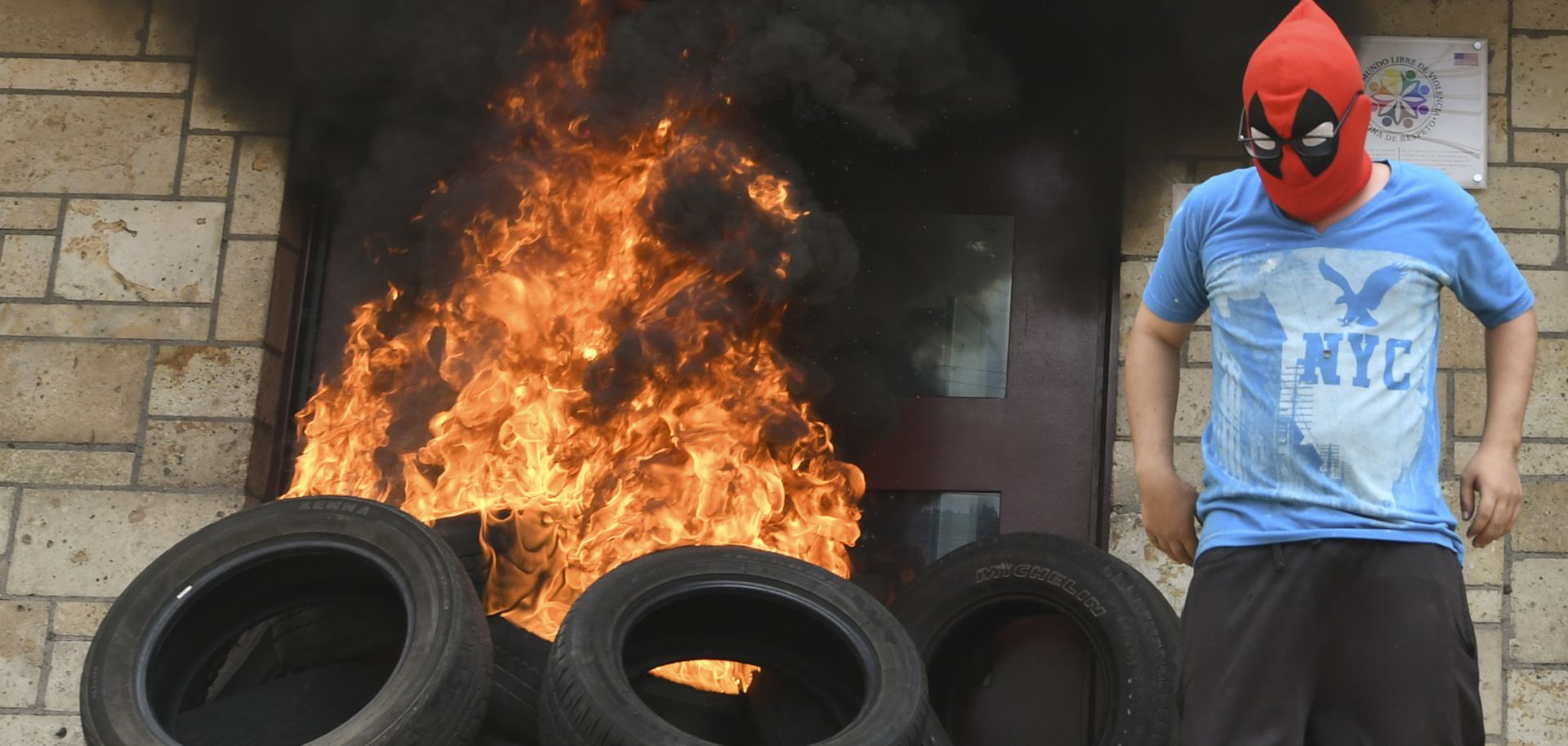 (ORLANDO SIERRA/AFP/Getty Images)
Highlights
Government decrees authorizing labor force readjustments in the education and health sectors have sparked ongoing protests against Honduran President Juan Orlando Hernandez.
The country has few major transportation routes, so even small protests can have an outsized effect on the economy.
The security situation in Honduras will rapidly deteriorate if the protest wave continues to gain momentum, and the economy will suffer — something that could send more migrants north within months.