How Geopolitics Are Driving the Biggest Eastern Orthodox Schism in a Millennium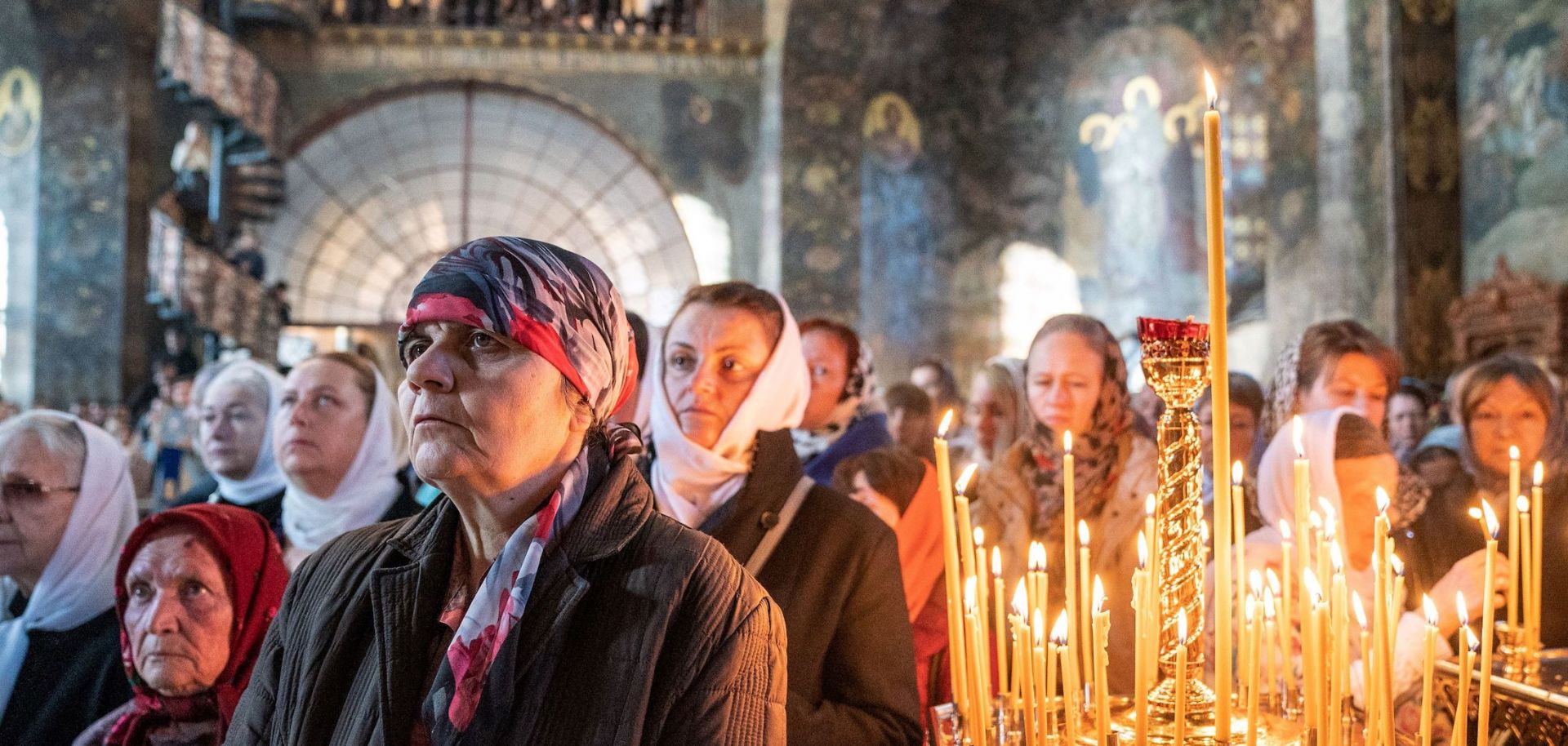 (VOLODYMYR SHUVAYEV/AFP/Getty Images)
Highlights
The granting of autocephaly, or self-governance, to the Orthodox Church of Ukraine and the subsequent break of the Russian Orthodox Church from the Ecumenical Patriarchate of Constantinople mark one of the biggest schisms in the Orthodox world in the past millennium.
The move by Ukraine toward ecumenical independence from Moscow is part of a larger drive to separate from Russia, and it is likely to lead to greater friction between the two countries.
The Constantinople decision and the Russian split could lead to bigger divisions within the Eastern Orthodox world, because Moscow will probably try to persuade its Orthodox allies to break away, while other branches could seek autocephaly for themselves.