ASSESSMENTS
How Renewable Energy Will Change Geopolitics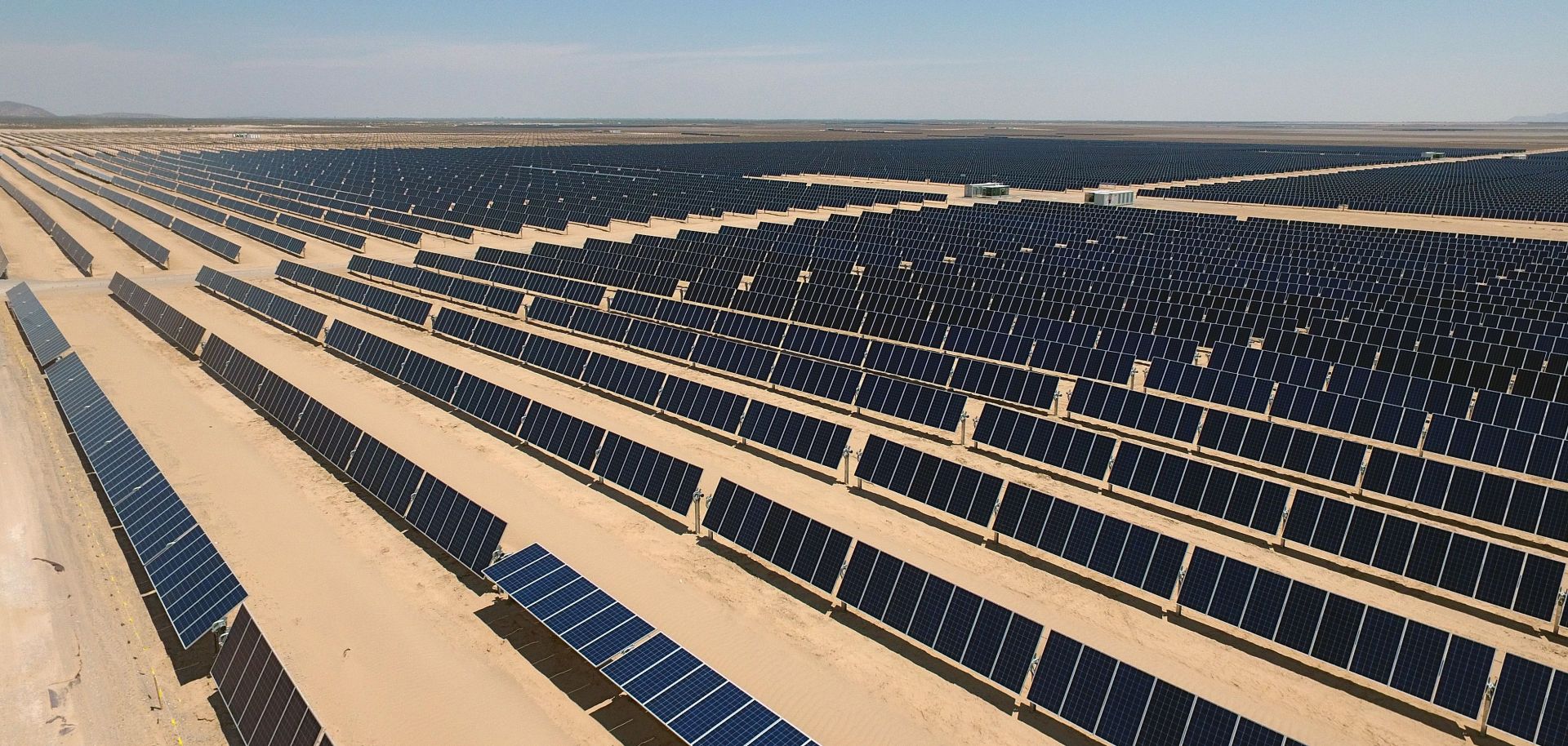 (ALFREDO ESTRELLA/AFP/Getty Images)
Highlights
By 2040, renewable sources could account for as much as one-third of the world's energy needs, putting greater geopolitical focus on regions and further increasing the importance of technological and financial innovation to countries' global influence.
China stands to gain the most from the rise of renewable energy, though the United States and Germany will also reap significant benefits, and India could use solar power to increase its influence among developing countries.
Venezuela, the Persian Gulf states and Russia, on the other hand, stand to lose the most.
Because technology and intellectual property will be essential to renewables, the shift from fossil fuels to alternative energy sources will raise the risk of cyberwars and trade conflict between states.