ASSESSMENTS
How Trump's Tariffs Would Disrupt the North American Auto Industry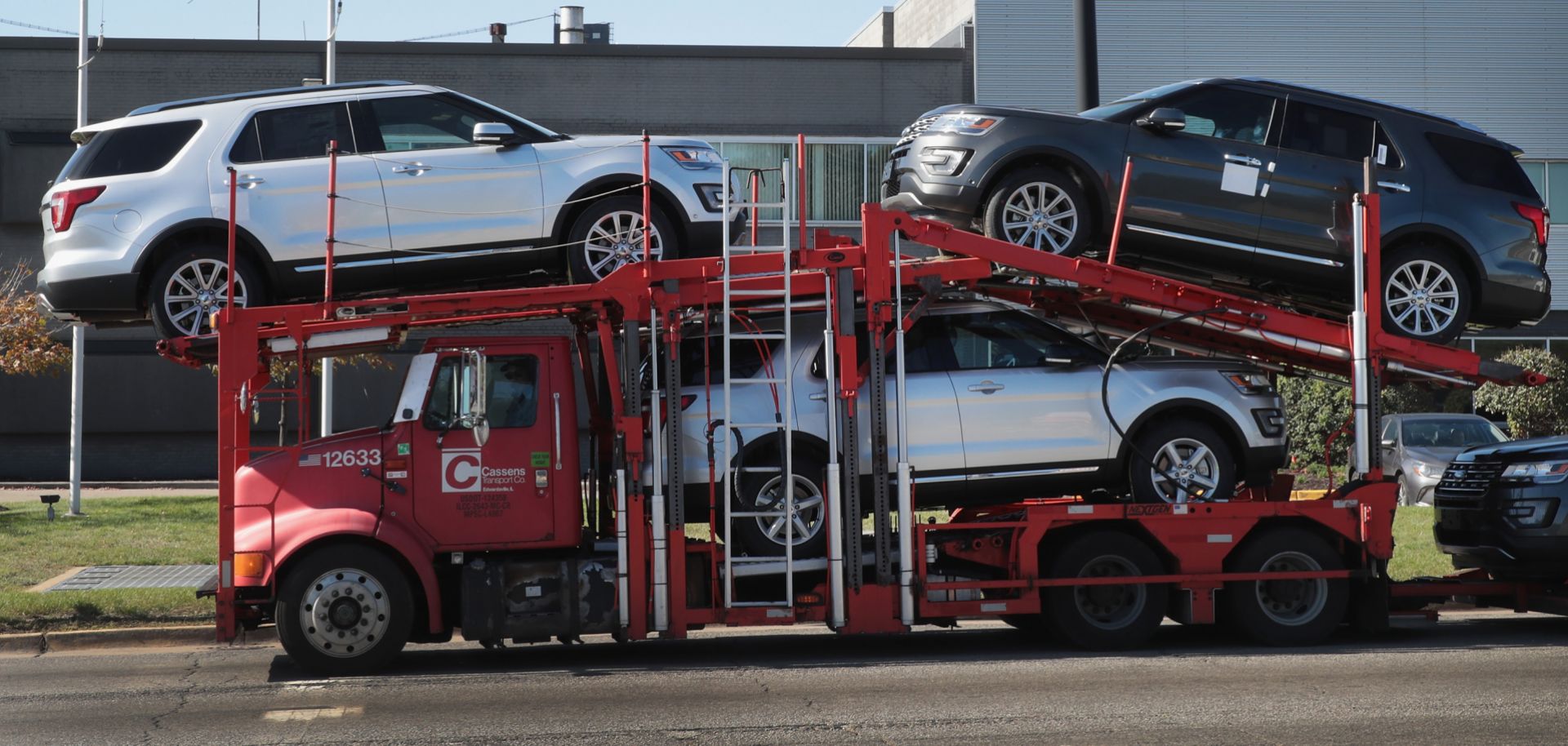 (SCOTT OLSON/Getty Images)
Highlights
The United States could announce tariffs or quotas on imports of finished vehicles and auto parts in the next six months, which could very well raise the price of vehicles in the United States.
Because of tightly integrated supply chains and extensive reliance on the U.S. market, automakers in Canada and Mexico will suffer as a result of any U.S. trade barriers that are imposed.
The United States will use the threat of auto tariffs to negotiate stricter rules of origin requirements in the NAFTA talks. But even if Washington gets its way, it may still use tariffs to dissuade future automotive investments in Mexico.
Tariffs and NAFTA concessions could threaten Canadian Prime Minister Justin Trudeau's 2019 re-election bid and cause Mexico's government to hold off on heavier social spending.