ASSESSMENTS
Increasing U.S. Sanctions Pressure Raises the Risks of Iranian Retaliation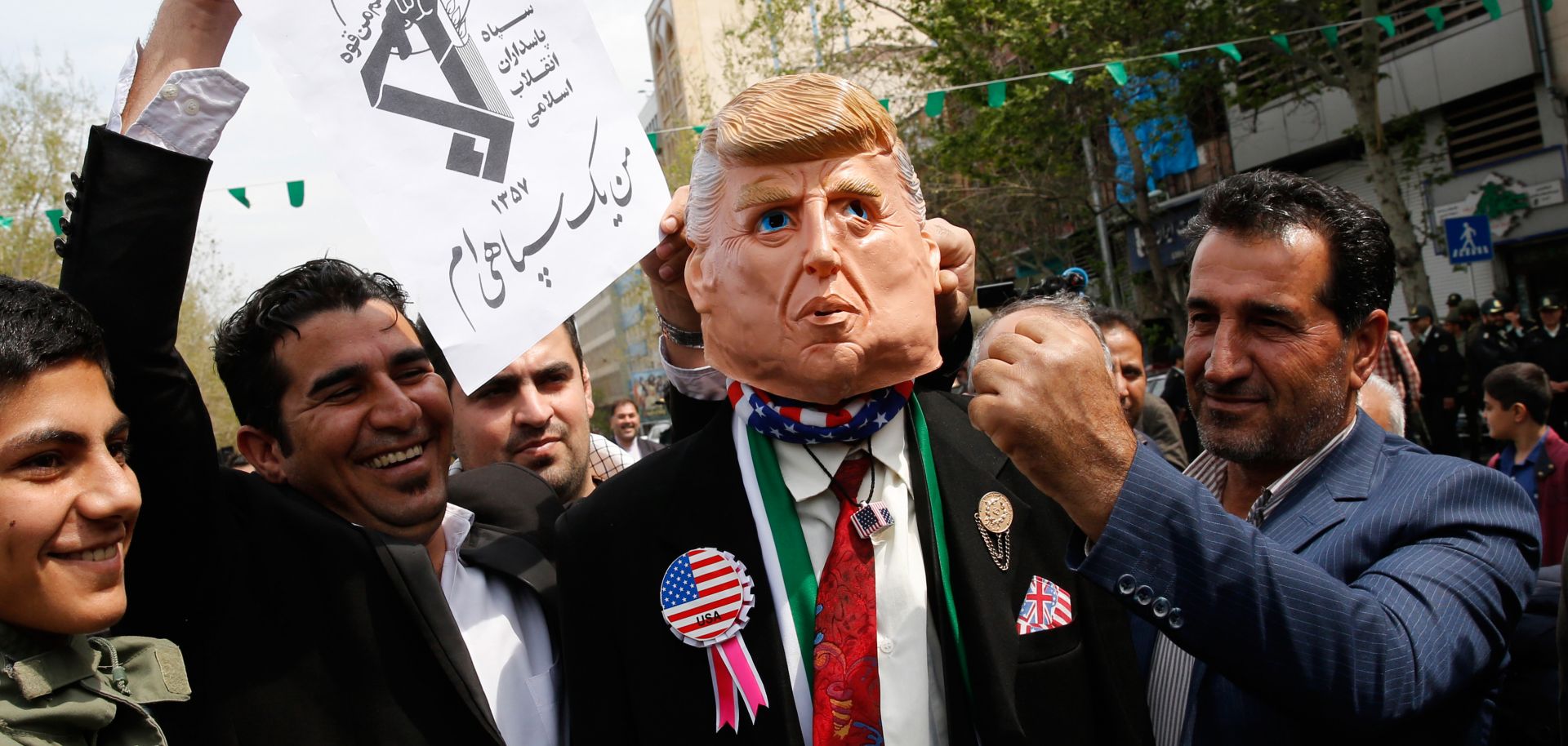 (AFP/Getty Images)
Highlights
Iranian retaliation against sanctions pressure would most like consist of cyberattacks.
While a direct military response by Iran is less likely, U.S. companies and civilians in the region must still take the possibility into account.
Iran's embassies, intelligence networks and proxies give it a global reach, though retaliation is more likely in the Middle East.