ASSESSMENTS
India Walks the Tightrope Between the U.S. and Russia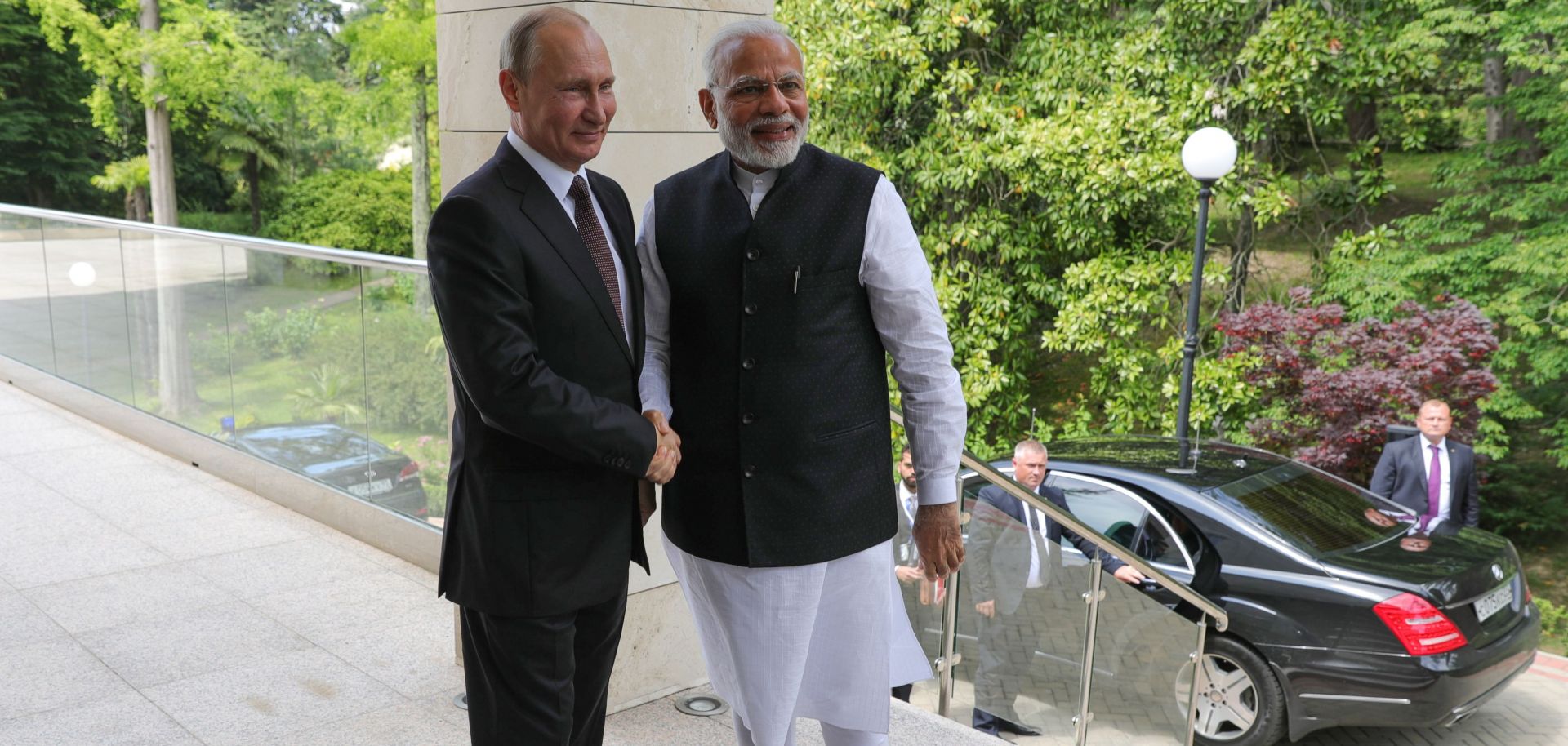 (MIKHAIL KLIMENTYEV/AFP/Getty Images)
Highlights
India will seek to balance its relations with great powers to ensure its primacy in South Asia and fulfill its doctrine of strategic autonomy.
Because of India's deep reliance on Russian arms and unwillingness to allow others to dictate its relationships, it will probably continue to purchase arms from Moscow, albeit at a slower rate.
If Washington slows the sale of weapons systems such as the the Predator drone to New Delhi, the latter could retaliate by dragging its heels on the signing of defense pacts.