ASSESSMENTS
In Indonesia, Energy Reform Takes a Back Seat to Pragmatism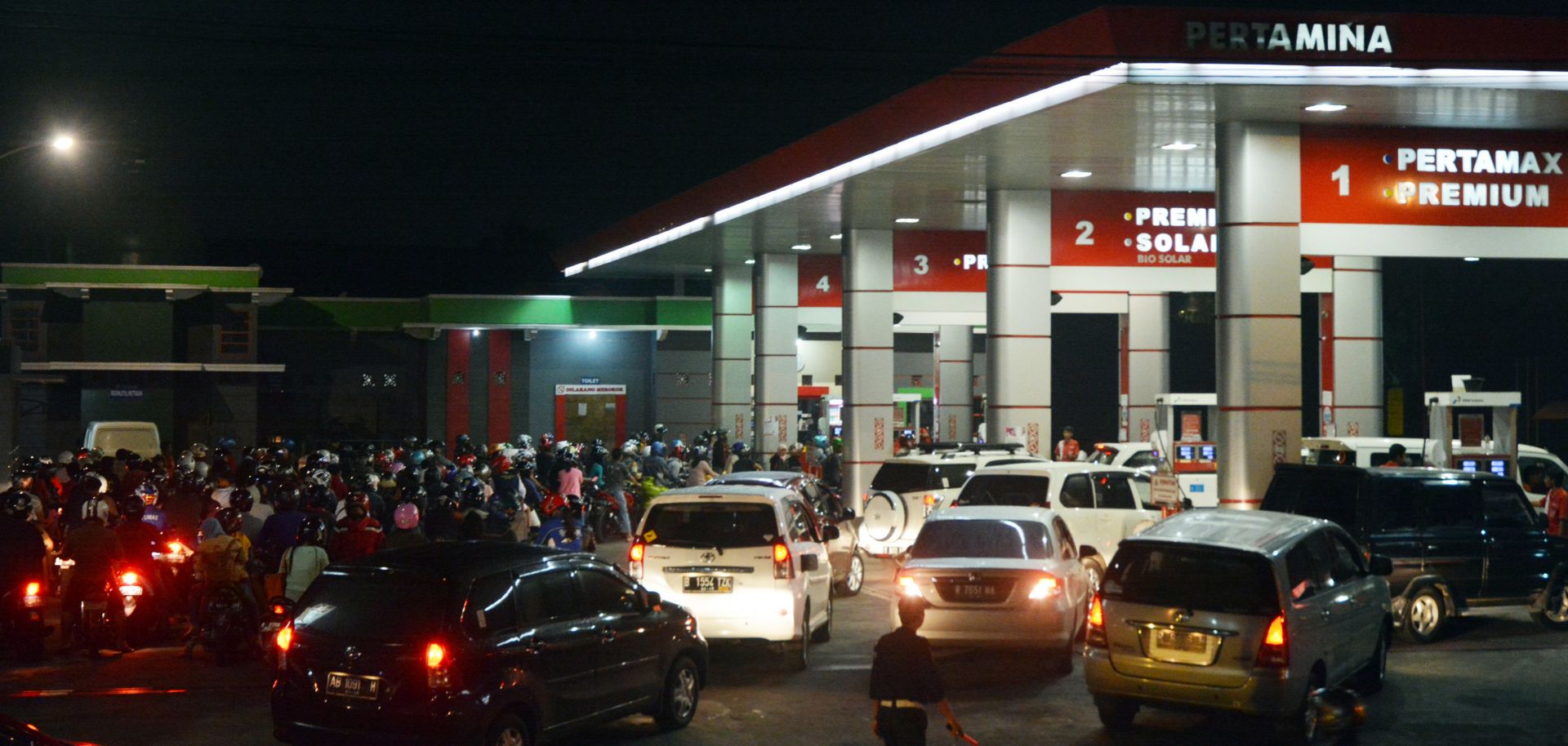 (LILIK DARMAWAN/NurPhoto via Getty Images)
Highlights
Indonesian President Joko Widodo fulfilled some aspects of his far-reaching energy reform in his first term, but he is more likely to continue watering down some of his goals in his second term.
On the production side, the president's emphasis on resource nationalism will not abate, although he has been forced to rebalance his more aggressive push for local control amid volatile global oil prices, the continued need for foreign investment and state-owned Pertamina's need for greater expertise.
On the retail side, the president will continue to prioritize maintaining economic growth and low prices at the pump to keep the cost of living down instead of his long-term ambition to free up government revenue.