ASSESSMENTS
Indonesians Get Ready to Pass Judgement on 'Jokowi'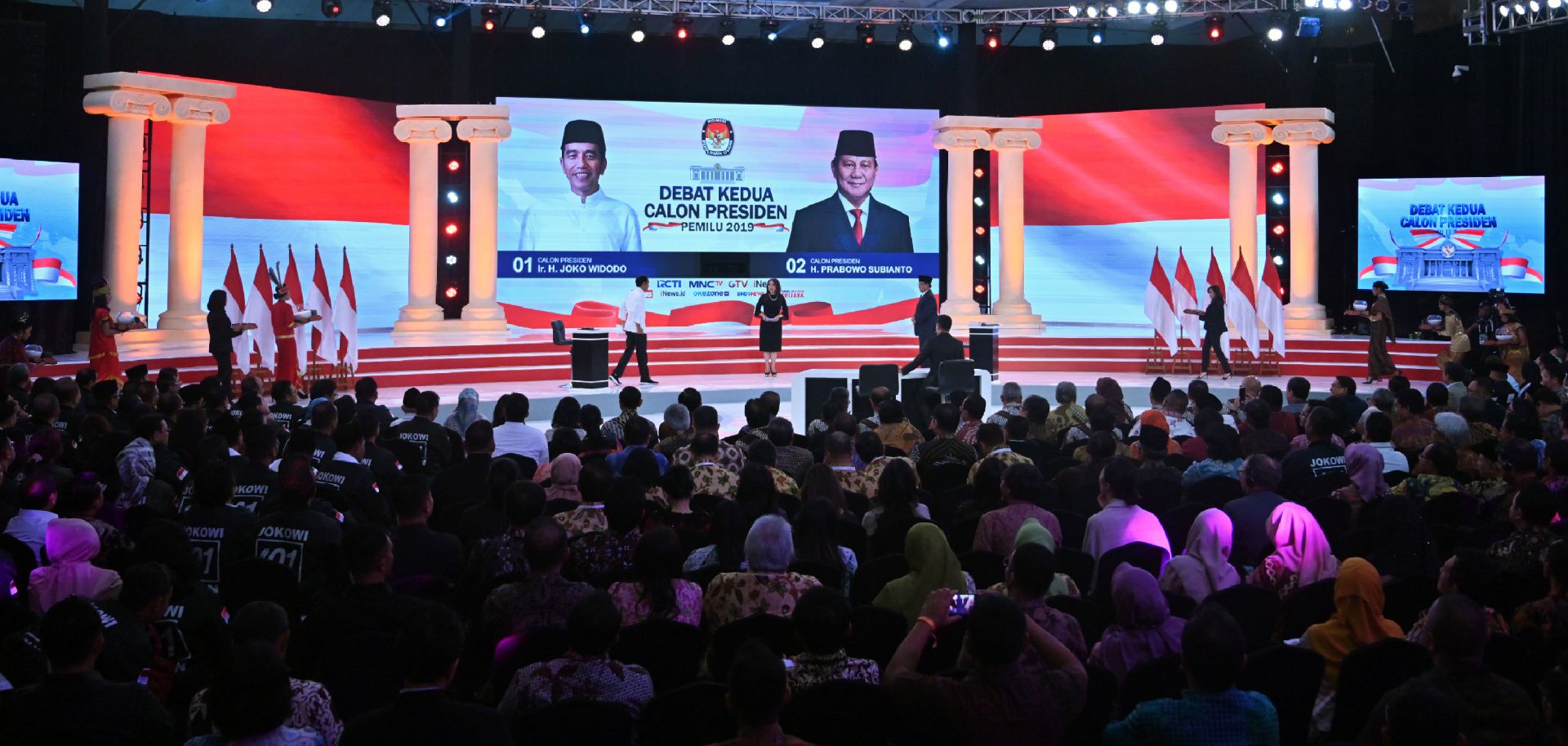 (ADEK BERRY/AFP/Getty Images)
Highlights
In campaigning ahead of April nationwide elections, Indonesia's opposition has criticized President Joko "Jokowi" Widodo for failing to deliver promised economic growth and for rising inequality and mounting debt, but the incumbent is still well-placed to win.
With the opposition especially focused on infrastructure borrowing from Beijing and on Indonesia's trade deficit with the country, it will seek to find a better deal if it wins.
But even if does capture next month's election, the opposition will not manage to diversify away from China in any substantial fashion.