ASSESSMENTS
Iraq's Nationalistic Protests Present a Tricky Test for Iran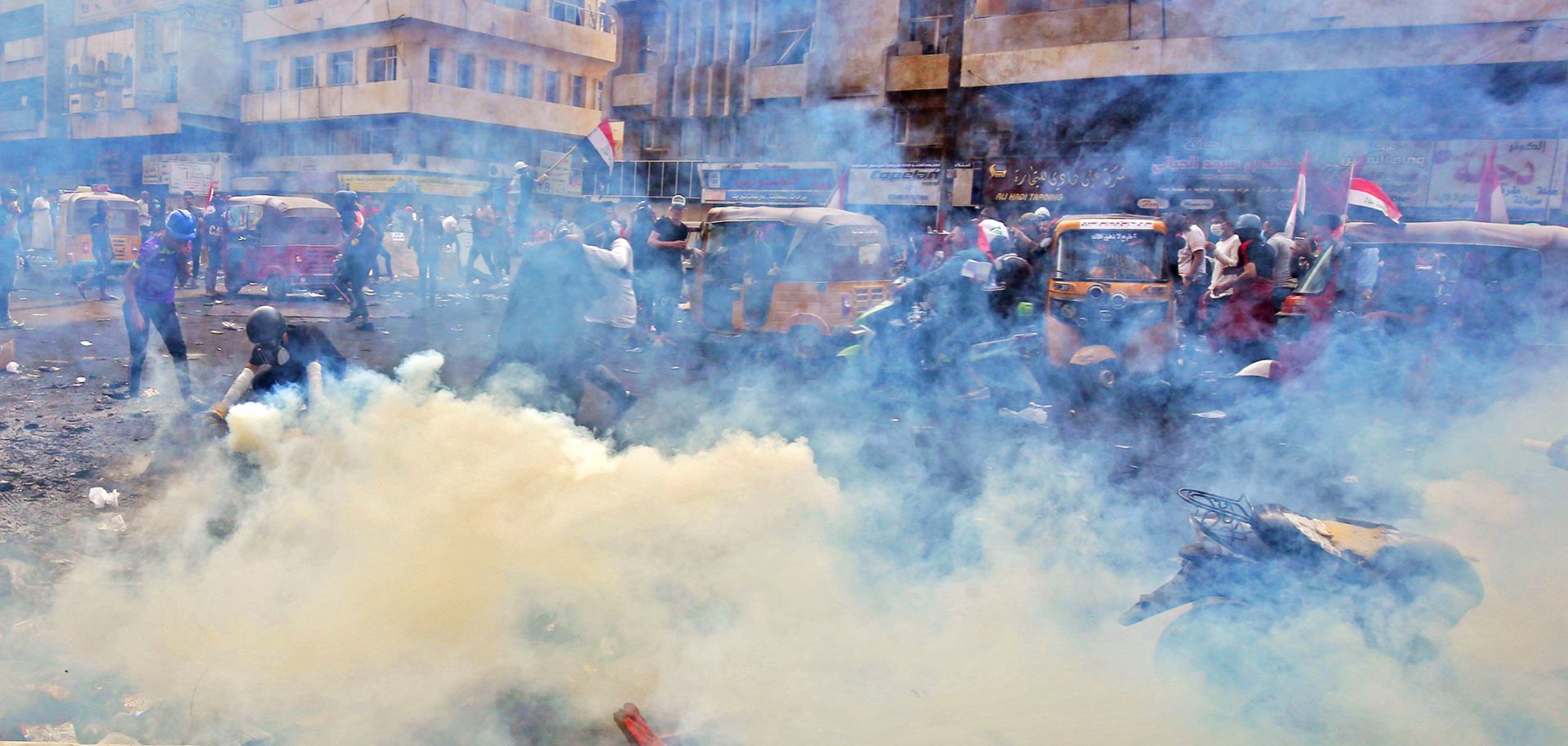 (AHMAD AL-RUBAYE/AFP via Getty Images)
Highlights
The current Iraqi nationalist protest movement has threatened Iran's ability to maintain its influence in Iraq. However, Iran has the political and security ties to help the current government in Baghdad remain in place.
Fighting to maintain its position in Iraq benefits Iran in the near term but could create blowback over the long haul.
The current government is confident it can quell the unrest, offering only piecemeal solutions to demands for political reform, making it more likely that Iran may have to step in eventually, although it will try to do so quietly.