COLUMNS
Japan's Relationship With China Evokes Cold War Memories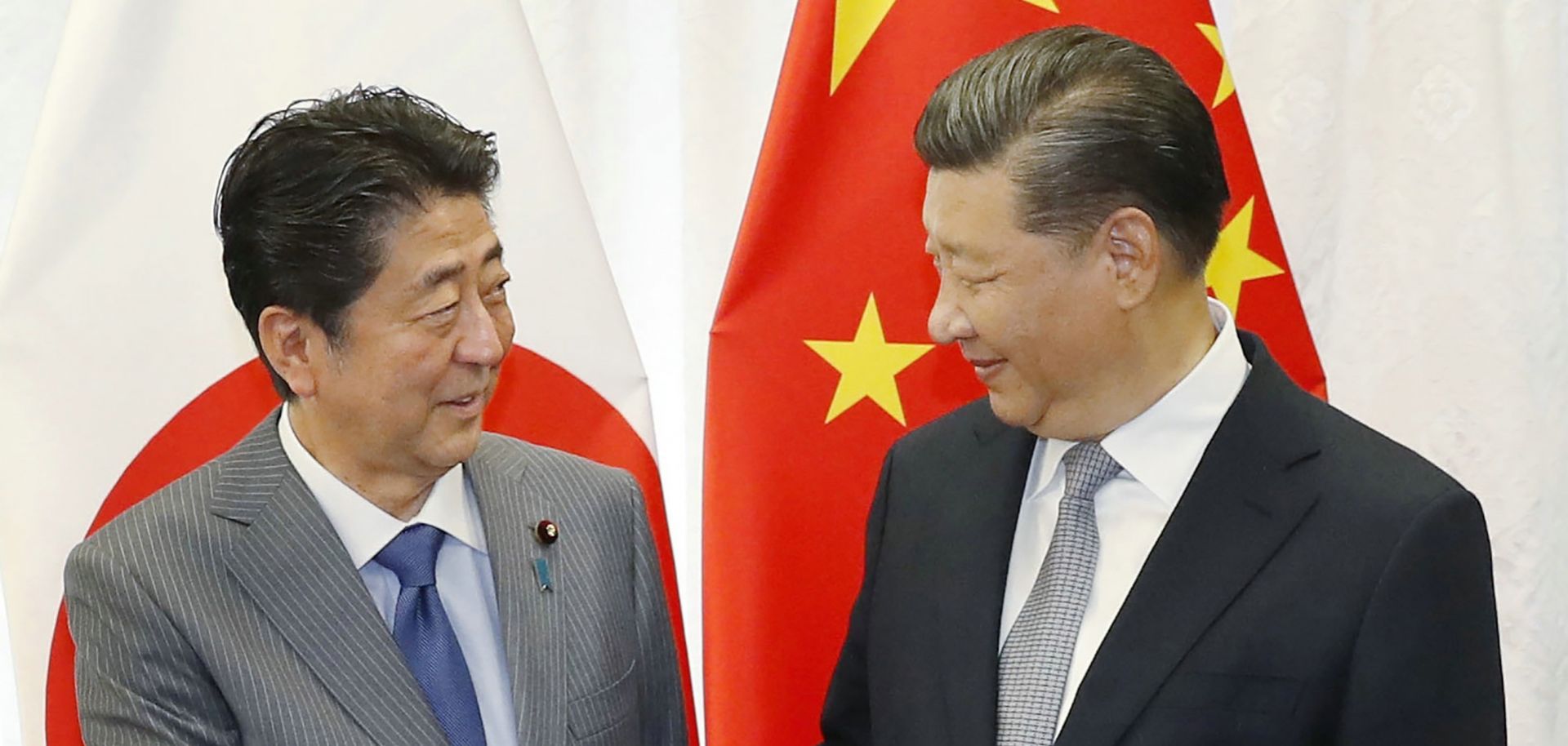 (JIJI PRESS/AFP/Getty Images)
Highlights
The histories and fortunes of Japan and China have mutually defined geopolitics in the Western Pacific for the past two centuries.
The U.S.-Japan Cold War alliance dictated the degree to which Japan could reach out to China. With China-U.S. tensions on the rise once more, Japan risks being caught in the middle again.
Prime Minister Shinzo Abe's landmark state visit is part of an effort to separate China-Japan relations from China-U.S. relations, allowing Japan to address its tensions with China without being entirely beholden to U.S. goals.