ASSESSMENTS
Jordan Scrambles to Keep Its Economic Reforms on Course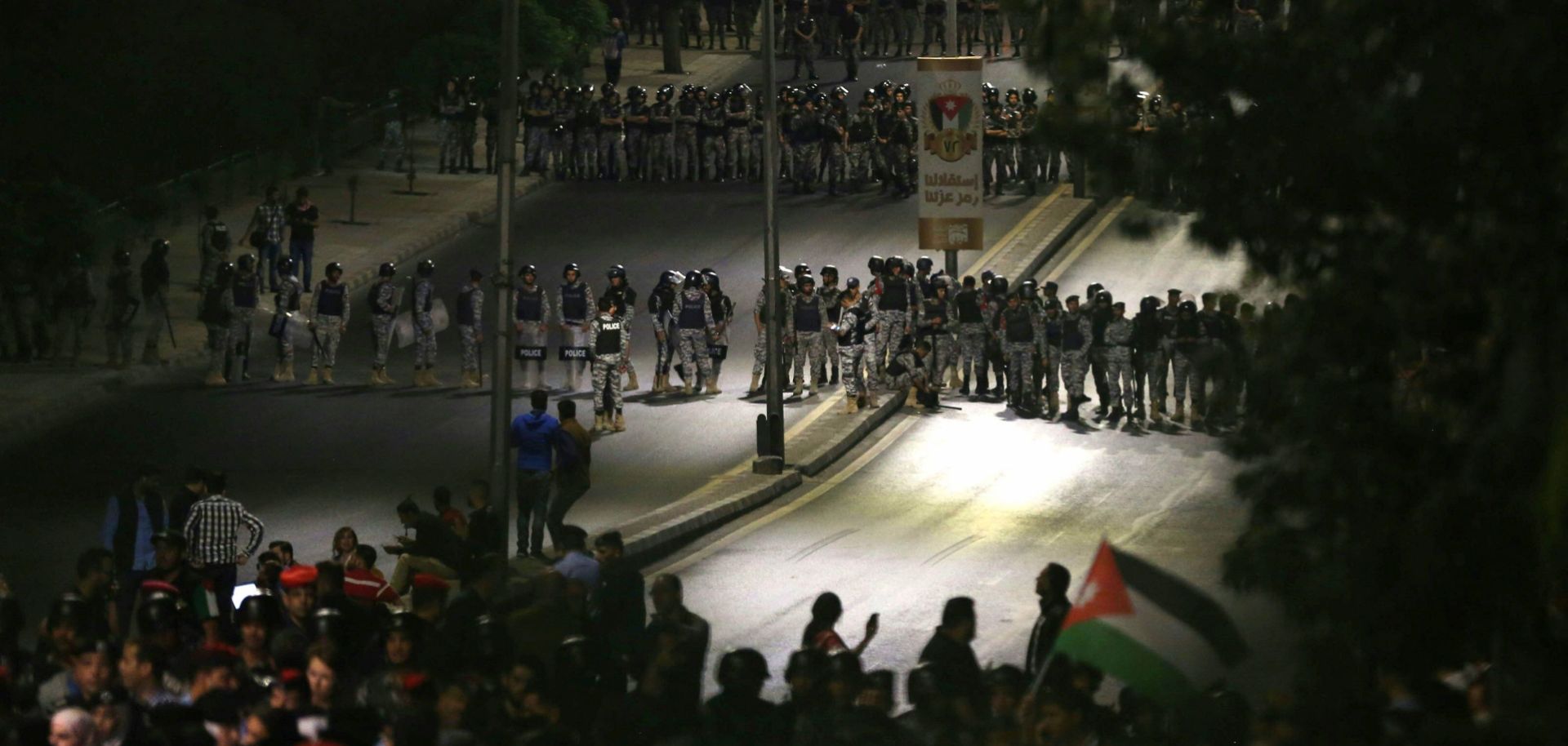 (KHALIL MAZRAAWI/AFP/Getty Images)
Highlights
Public discontent in Jordan, this time over the kingdom's austerity and tax measures, has led to the resignation of its prime minister. But the next government still must cope with the same economic reform pressures.
The government's willingness to delay some of the economic demands it is making of its subjects displays a weakness that leaves space for protesters to organize, heralding more unrest.
Jordan's reliance on aid, loans and grants will allow Gulf Cooperation Council states, particularly the United Arab Emirates and Saudi Arabia, to nudge the country toward aligning more publicly with their anti-Iran foreign policies.