ASSESSMENTS
Jordan's King Walks a Fine Line Between Domestic and International Demands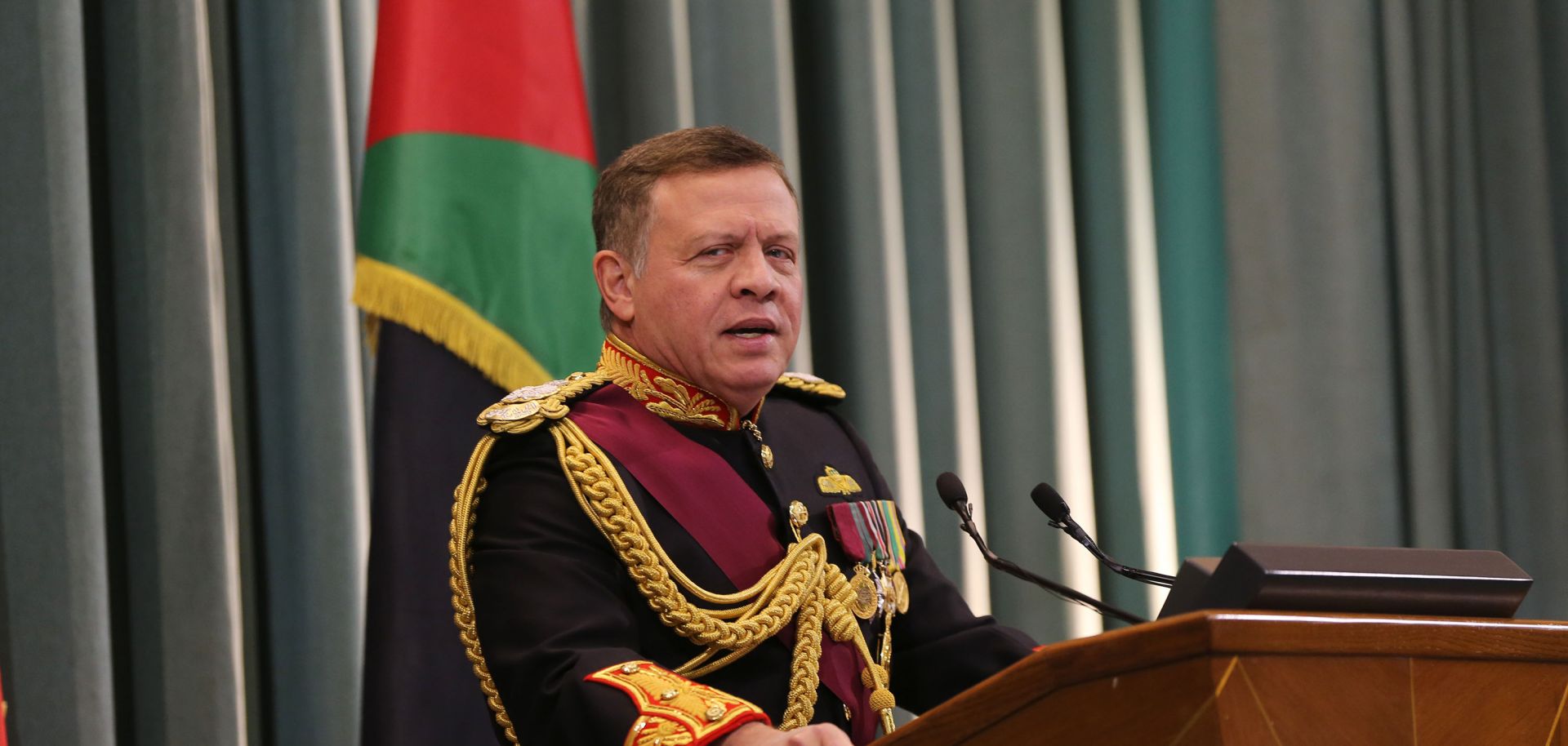 (JORDAN PIX/ Getty Images)
Highlights
Jordan's economic and nationalist protest movements are both gaining strength, demanding changes to Amman's policies that will create potential clashes with the country's international donors.
Jordan's key contributors — including the United States, Saudi Arabia and the United Arab Emirates — will want the kingdom to pursue policies that are unpopular with its citizens.
The divide between international and domestic desires could create a crisis for Jordan's monarchy if the country's sponsors attempt to push Amman too far.