ASSESSMENTS
Landlocked Ethiopia Charts a Course for a Navy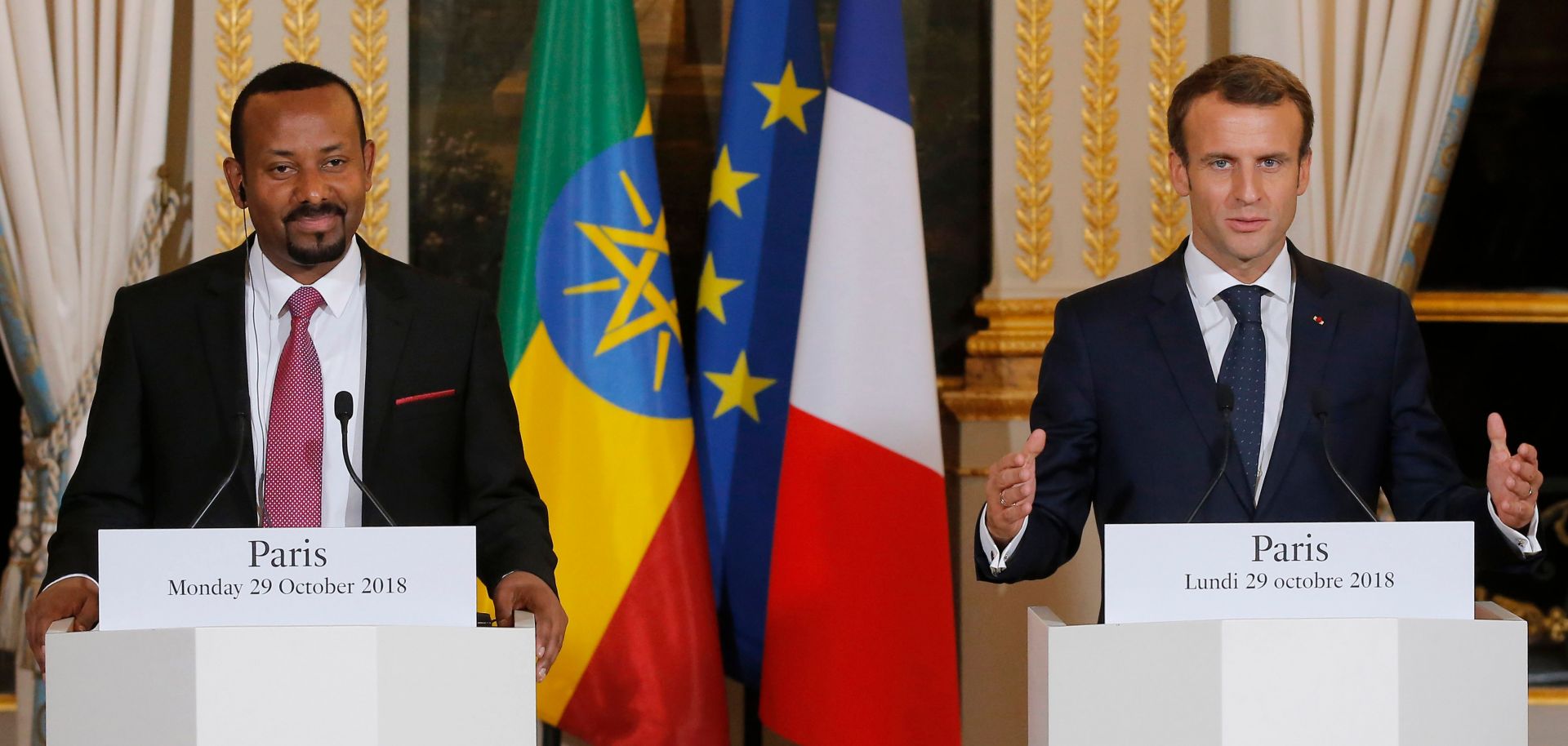 (MICHEL EULER/AFP/Getty Images)
Highlights
As Ethiopia's leaders push for the country to become a significant international trade player, Addis Ababa will need to protect its trade routes in the years ahead — something that necessitates a maritime presence.
A future Ethiopian navy would also play a role in regional economic and political integration in the Horn of Africa, a key strategic goal of Prime Minister Abiy Ahmed.
By assisting Ethiopia in developing a navy, France, which has sought to increase its ties to Africa's fastest-growing large economies, will deepen its influence in a region in which it has a minimal presence outside of its former colony in Djibouti.
Nevertheless, the building of a capable navy will be an expensive and long-term endeavor for Ethiopia, which could fail to realize its maritime dreams if it does not stabilize its internal security environment.