Looking Back on the Russian-Georgian War, 10 Years Later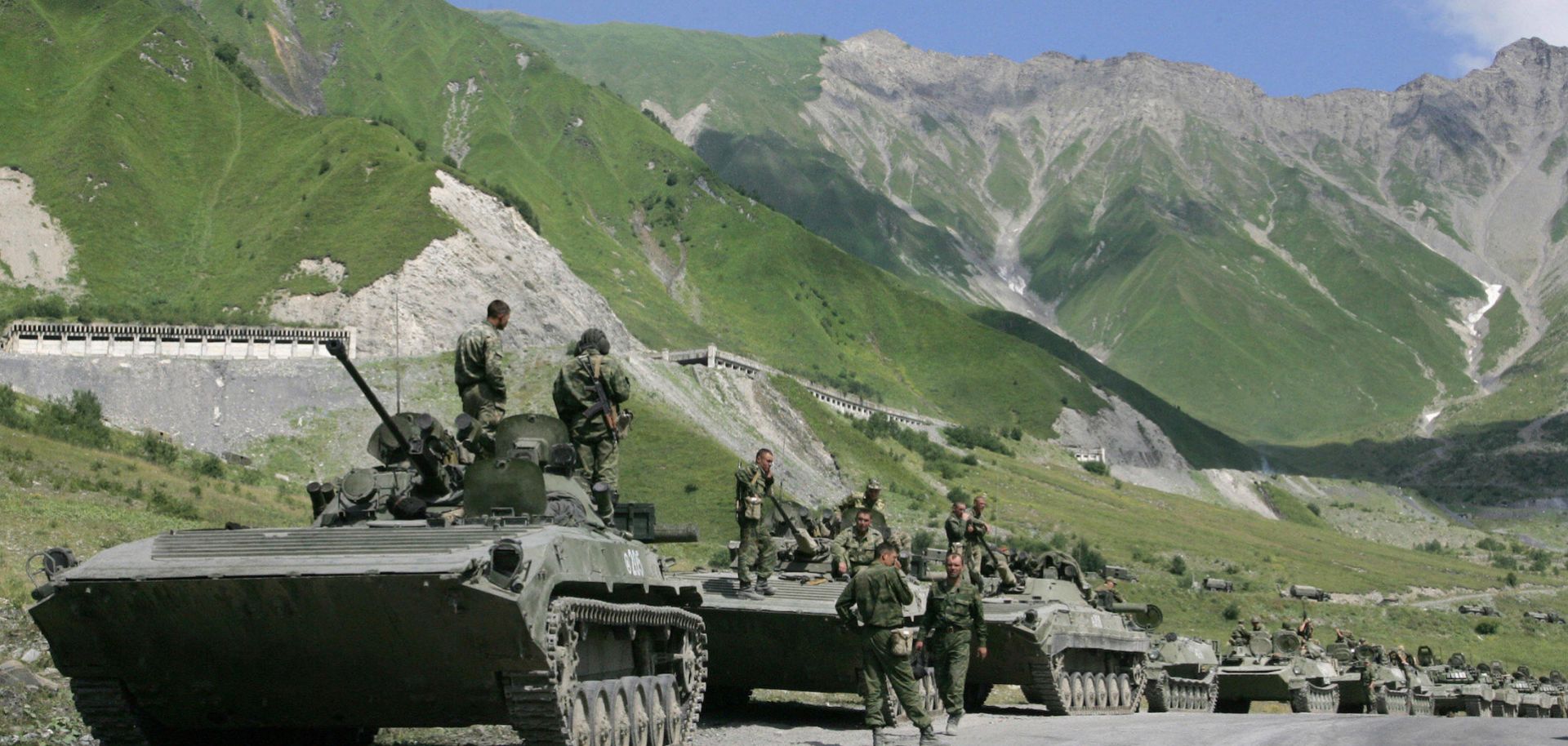 (DMITRY KOSTYUKOV/AFP/Getty Images)
Highlights
Russia's invasion of Georgia in August 2008 gave it a new geopolitical foothold after decades of weakness in the wake of the Soviet Union's collapse.
The war paved the way for Russia to increase its influence throughout Eurasia, although the collapse of global oil prices and the Euromaidan uprising in Ukraine later demonstrated the limits of Moscow's reach.
In the years since, Russia has maintained its clout on the world stage and revived its rivalry with the West, which, in turn, has redoubled its support for Georgia and other countries in the region.