ASSESSMENTS
Maduro's End Would Be Just the Beginning of Venezuela's Road to Recovery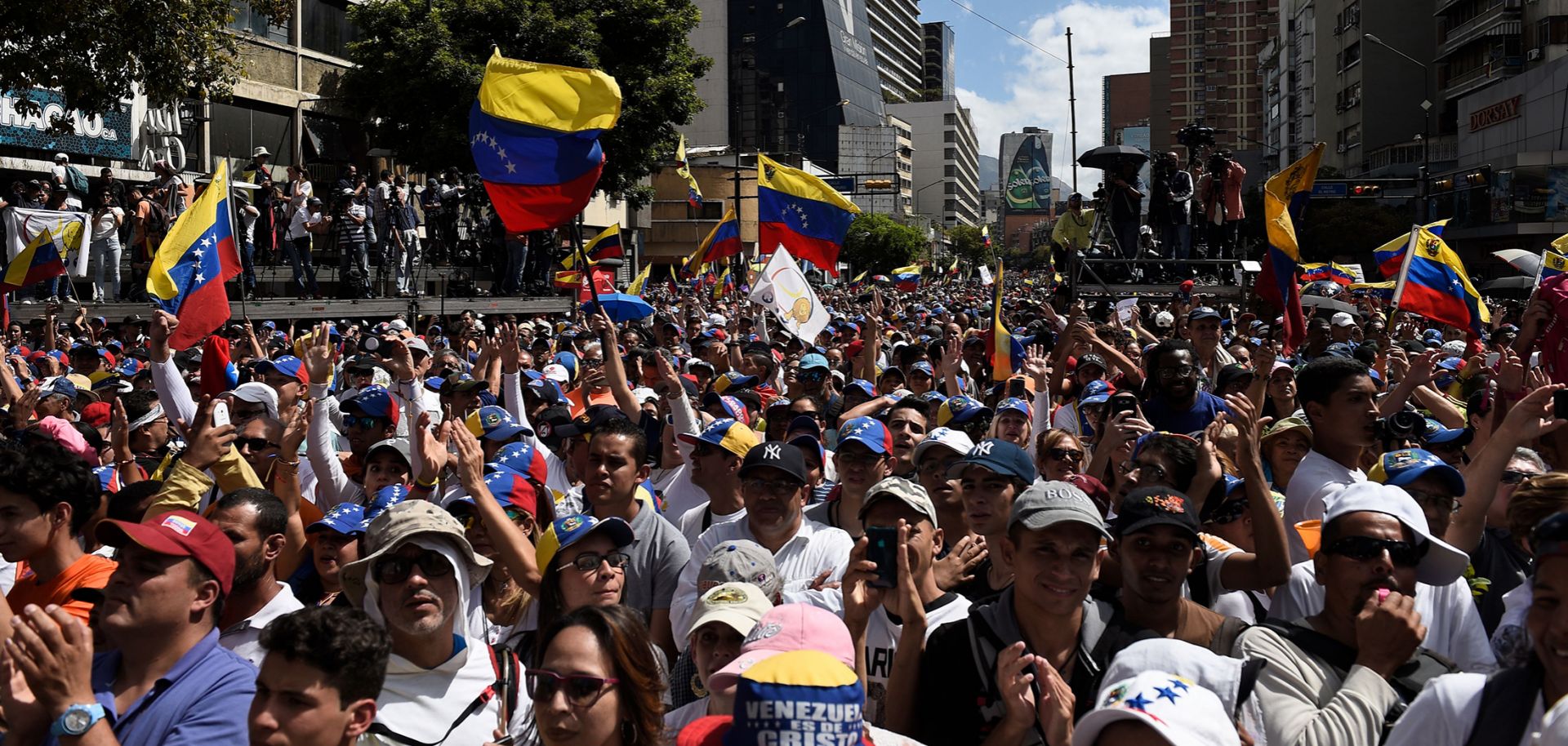 (FEDERICO PARRA/AFP/Getty Images)
Highlights
Extensive U.S. sanctions on Venezuela's oil sector will sharply cut the Nicolas Maduro government's revenue over the next few months.
The Venezuelan president's continued reluctance to step down will increase the threat of U.S. military intervention, as well as the likelihood of a successful coup attempt in 2019.
Efforts to turn military forces against Maduro will require amnesty negotiations in which the United States and the opposition will have to agree to reduce the risk of prosecution and extradition for key Venezuelan military officials.
Though necessary to successfully unseat Maduro, the opposition's bargain with Venezuela's military could also cement corruption in the country's energy sector and further complicate its economic recovery.