COLUMNS
A Make-or-Break Moment Nears for Ethiopia's Political Transformation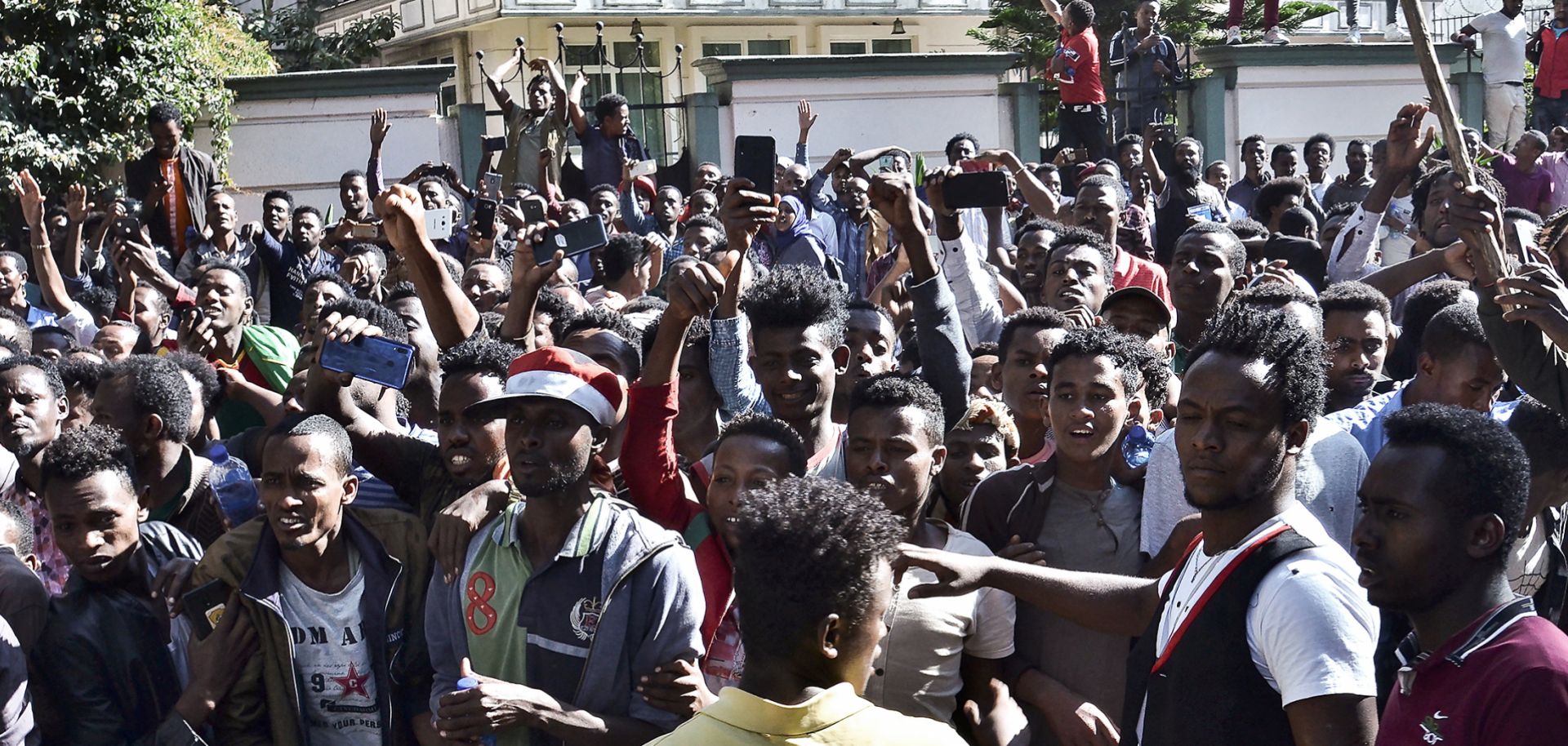 (STRINGER/AFP via Getty Images)
Highlights
Hard-line regionalism and interethnic violence will likely surge in the run-up to Ethiopia's May 2020 elections as competing groups increasingly clash for power.
Should Ethiopian Prime Minister Abiy Ahmed fail to unite his unpopular ruling coalition, it will weaken his government's ability to defeat opposition parties that could temporarily derail his liberalization efforts.
The potential for escalating political violence in the coming months, however, could ultimately force Abiy's administration to scrap the 2020 vote altogether, further hurting its legitimacy.