COLUMNS
Making Sense of Turkey's Economic Crisis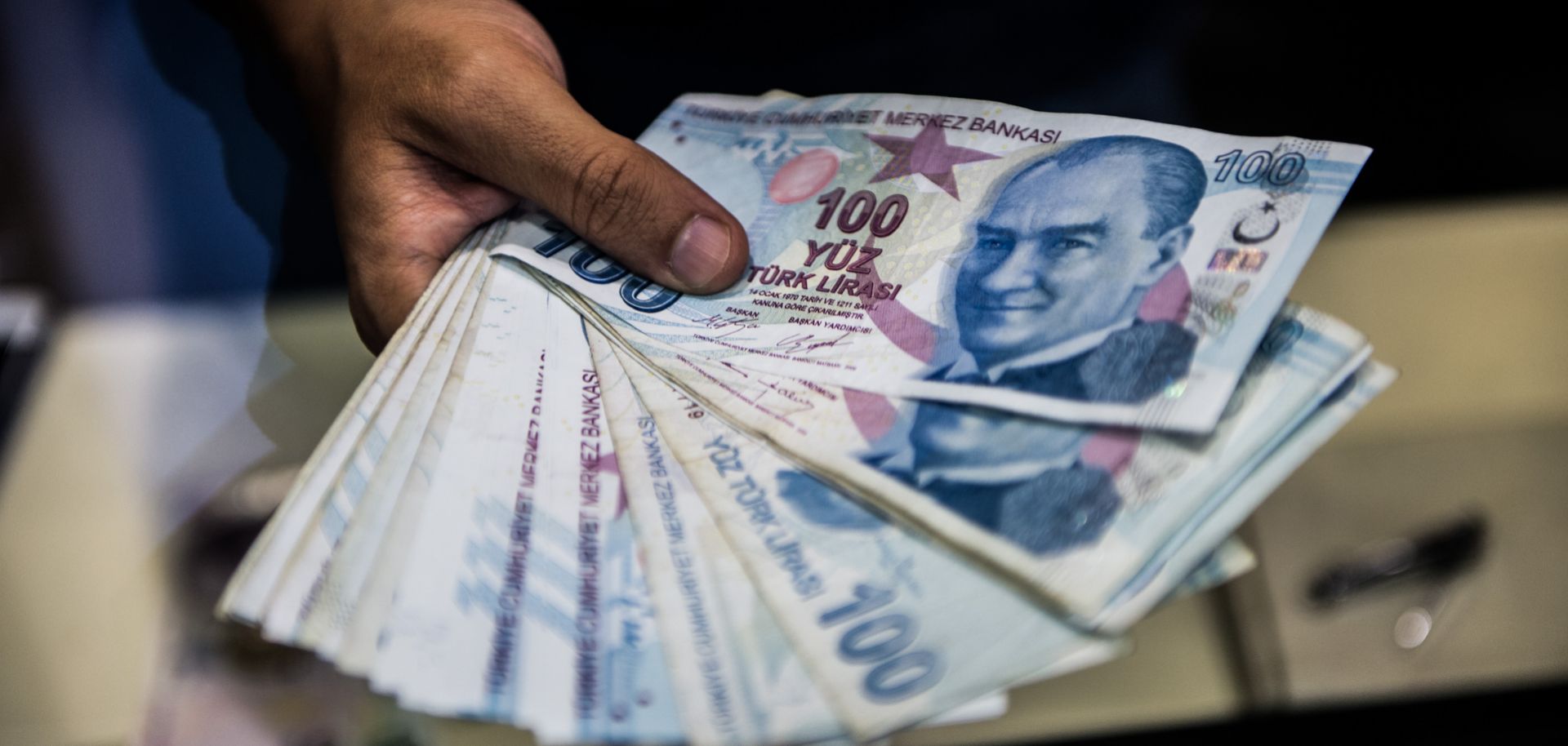 (YASIN AKGUL/AFP/Getty Images)
Highlights
Even as Turkey's economy bleeds capital in the midst of crisis, President Recep Tayyip Erdogan resists breaking from the outdated pro-growth economic model that built his political dynasty.
The president's framing of the economic crisis as a foreign plot to weaken the state is proving effective in building nationalist fervor, giving him the option to move up municipal elections to November and hold off on economic tightening in the interim.
Geopolitical friction with the United States is bound to grow in the coming months, especially as Turkey comes under sharp scrutiny for violating Iran sanctions.
As Turkey balances among the great powers, Ankara will likely look for financial assistance from sources other than the International Monetary Fund, including China, Qatar and Kuwait.